"Biggest Fan": Serena Williams Gives Green Signal to Electronic Line Judges at Australian Open 2021
Published 02/10/2021, 5:00 AM EST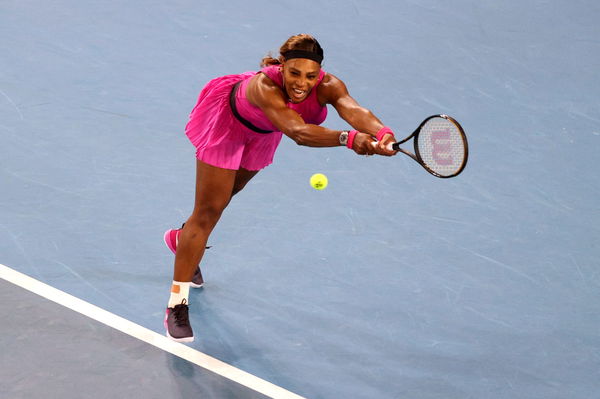 ---
---
Remember the innumerable meltdown moments of John McEnroe where he'd never be satisfied with the line calls? With the introduction of electronic line judges at the Australian Open 2021, those days might be gone for good. More importantly, because the players like Serena Williams have given it a green signal too.
ADVERTISEMENT
Article continues below this ad
Serena very comfortably won her 2nd-round match against the 24-YO Nina Stojanovic. She defeated the Serbian player 6-3 6-0 and totally dominated with her heavy serves (a serve went down 124 mph). But it was her interview later that was arguably more interesting than her match.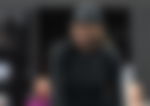 Serena Williams backed the newly introduced technology
ADVERTISEMENT
Article continues below this ad
In the post-game interview, the 23-time Grand Slam champion discussed her iconic single-legged catsuit and revealed how she forced the Nike design team to make it better.
Amongst a variety of things, she cast her "yay" vote on the electronic line judges that the AO 2021 introduced because of the onset of the pandemic.
The 39-YO expressed, "I like it, I didn't like it in Cincinnati coz they had that in Cincinnati and it was different, it was weird. But I like it now because it's like, it takes away a lot of human error, which clearly I'm definitely gonna need (rolls her eyes).
"I should be the biggest fan of that, so oof! I feel like sometimes I definitely want to see that ball, but I'm like, 'Okay even if I see, it's gonna, the computer's gonna show me what the computer just said.'
"So that's kind of what I think about it. I'm a futurist, like Ironman. So I definitely love technology and it's something that I invest in."
One can guess that her rolling of eyes was pertaining to the handful of incidents she endured in her career.
When the Queen of WTA lost a controversial Grand Slam 
ADVERTISEMENT
Article continues below this ad
It was the 2009 US Open semifinal against Kim Clijsters when Serena faced a tremendous blow in her career. In that infamous game, Serena already had a code violation for racket abuse when the line umpire defaulted her at a very crucial stage.
The game was 4-6 5-6 with Serena losing and 15-30 down in Game 12. That's when the line umpire gave her a foot fault and it gave Kim 2 match points. Take a look at the drama that followed –
ADVERTISEMENT
Article continues below this ad
Serena lost that important game, while Kim later defeated Caroline Wozniacki to win the 2009 US Open title. Now with the advanced technology, Serena can take comfort in the fact that the last few years of her career won't be marred by incorrect calls.