VIDEO: When Maria Sharapova Took Advantage of Her Height to Use Floyd Mayweather as Her Podium
Published 05/30/2022, 5:35 AM EDT

Follow Us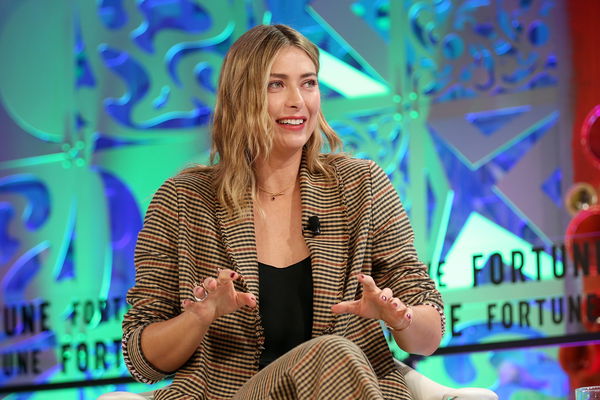 Maria Sharapova is one of the biggest names in the history of women's tennis. The Russian broke several admirable records. In her two-decade-long career, the 35-year-old became the World No. 1 and won a number of titles. She is also an Olympic silver medalist.
Ever since her retirement in 2020, Sharapova has been praised for her gracious career. However, another unique aspect of Sharapova is her height. Standing at 6′ 2″ (1.88m), Sharapova has used her height in the game to her advantage. However, she also used her height in an interesting incident involving boxing legend, Floyd Mayweather.
ADVERTISEMENT
Article continues below this ad
Maria Sharapova towers over Floyd Mayweather
Recalling the time, in 2014, Maria Sharapova and Floyd Mayweather were at the peak of their respective careers. Considering the gigantic aura the two possessed, they were selected as award presenters for ESPN's 2014 ESPY Awards. Coming out to present the 'Best Game' Award, the two took centre stage.
As per the custom, the presenters were introduced by the host. Floyd was introduced with full honor while Sharapova's was very brief. Settling herself on the podium, Sharapova started by taking a dig at the hosts, saying, "Wow! Where was my introduction?" Going further, she gave a brief about the 'Best Game' award, saying, "Everyone's got their favorite teams. And favorite player. And of course, they want to see them win."
ADVERTISEMENT
Article continues below this ad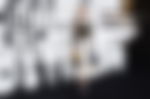 Post her lines, she gave away the podium to Mayweather. Everything seemed in line until this time. As Mayweather was about to start speaking, an act by Sharapova left everyone in splits. Standing behind a 5′ 8″ Mayweather, the 6′ 2″ Sharapova raised her hands and placed them on the shoulders of Mayweather. Like one does on a podium. The act not only left everyone laughing, but also became the highlight of the evening.
ADVERTISEMENT
Article continues below this ad
Watch this story- The Greatest Comebacks in Tennis
It's been 8 years since the incident. However, the video still gives a comical feel to the viewers. Sharapova retired from professional tennis in 2020, while Floyd Mayweather retired from professional boxing in 2017. However, the legacy of the two continues to inspire many.