BREAKING: Naomi Osaka Announces Unfortunate News Ahead of Wimbledon Championships 2022
Published 06/18/2022, 8:39 AM EDT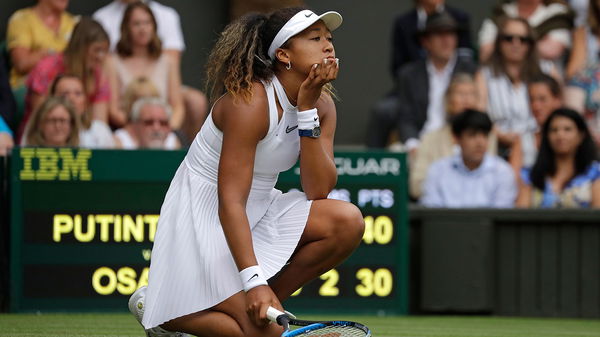 Former world no.1, Naomi Osaka has been struggling with her form throughout this season. While playing at the Madrid Open, the Japanese player suffered an Achilles injury, which forced her to withdraw from the Italian Open. Then, she took part in the French Open and lost in the very first round to the American tennis player, Amanda Anisimova.
After an awful clay-court season, Osaka was hoping to make a strong comeback on the green surface. However, it seems like the Achilles injury is still causing her some pain, as she announced devastating news for the grass-court season and Wimbledon.
ADVERTISEMENT
Article continues below this ad
Naomi Osaka to miss the Wimbledon 2022
According to various reports, Osaka will not play the Wimbledon, as she is currently going through the rehab process to heal from her Achilles injury.
Naomi Osaka out of Wimbledon. Not too surprising, but still sad. Hoping she can comeback healthy for her favorite part of the season…

— José Morgado (@josemorgado) June 18, 2022
Later, Osaka also made a statement on social media, both on Twitter and Instagram, about the bad news. Her statement says, "This is a saying that I'm actively trying to master. I feel like life keeps dealing cards and you're never gonna be used to them but it's how you adapt to uncomfortable situations that really says stuff about your character. I've been repeating mantras a lot in my head recently. I don't know if it's to subconsciously help myself through stressful times or to ease my mind into realizing that everything will work out fine as long as I put in the work. Cause what more can you do? Everyday before I go to sleep think of all the people I love and how grateful I am to have them in my life, I honestly just wish the best for them and I hope that my existence brings them as much joy as they do to me."
 

View this post on Instagram

 
Previously, Osaka posted a video on her Twitter, where she was training underwater, trying to recover. Many fans thought Osaka will try her best to get fit for the Wimbledon this year. In her Tweet she wrote, "Here's me running on a underwater treadmill because my Achilles is being stubborn still… I must be aging or something."
Here's me running on a underwater treadmill because my Achilles is being stubborn still 😬 I must be aging or something. pic.twitter.com/vjEIvnxZxX

— NaomiOsaka大坂なおみ (@naomiosaka) June 9, 2022
Earlier, the Japanese player expressed her disinterest to play in the Wimbledon, as the ATP and WTA removed all the ranking points from the Grand Slam event. Now, it seemed like she can't participate in the tournament due to her injury. Notably, she has not played Wimbledon last year as well.
Osaka has not been the same since last year's French Open
ADVERTISEMENT
Article continues below this ad
Since withdrawing from last year's French Open, Osaka has not been her former self. Before that, she won the Australian Open to start her 2021 season pretty well. However, after taking a mental break from tennis she missed the Wimbledon. Although she came back for the Olympics and the US Open, she did not have a great time in both tournaments.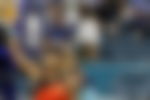 Watch This Story: Times when Naomi Osaka encountered difficult interactions with the press
ADVERTISEMENT
Article continues below this ad
This year, she has been suffering from various kinds of injury problems. Before the Australian Open, she missed a few games due to fatigue. Then, she suffered an Achilles injury, which still could be a season-ending injury for her. Now, after withdrawing from the Wimbledon, Osaka will shift her focus toward the US Open, one of her favorite Grand Slam events. It is worth mentioning that she won this tournament two times already in her career. Now it's a question of whether she gets physically fit before the US Open.  
Can Osaka come back strong at the US Open? Let us know in the comments.