"Cannot Put Into Words": Coco Gauff Reveals Influence of Venus and Serena Williams on Her Tennis Career
Published 07/07/2021, 5:30 AM EDT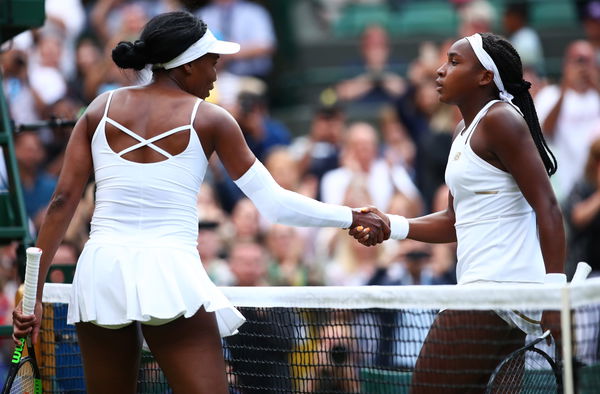 ---
---
17-year-old American teenager Coco Gauff ended her run at Wimbledon Championships 2021 in the R16 in both singles and doubles. Later on, she opened up on the role and impact of Venus and Serena Williams in her tennis career. Fascinatingly, the Williams sisters influenced millions of lives worldwide, and Coco is one of them.
ADVERTISEMENT
Article continues below this ad
According to the teenager, the Williams sisters are why her dad put a tennis racquet in her hand. Coco claimed that it could not have been any other way.
"It's something you cannot put into words. It's the impact that they have on not just me but other girls in tennis," Coco said.
ADVERTISEMENT
Article continues below this ad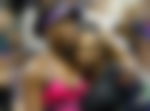 Furthermore, the teenager stated that she doesn't want to be Serena or Venus, but she wants to be as impactful as them. "It's important to see them on screen," Gauff continued. "So I hope for, as I continue to play and as my career goes on, maybe a little girl can say the same thing about me. Saying that they saw me on the screen and they felt like they can do something, accomplish their dreams."
Read More: OFF THE CHARTS! Coco Gauff Delivers the Fastest Serve at Wimbledon Championship 2021
Coco Gauff on playing Venus and Serena Williams
In the 2019 Wimbledon and 2020 Australian Open, Gauff faced seven-time Grand Slam champion Venus Williams in the first round. Despite winning both the matches, the 17-year-old feels lucky to have played against one of the Williams sisters. She also thinks it is crazy that they are still competing at the highest stage in tennis.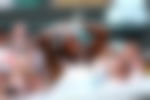 Moving forward, Coco now has the dream to play the 23-time Grand Slam champion Serena Williams. Also, she holds playing doubles with Venus at Roland-Garros 2021, a feat beyond her dreams.
"To play doubles with Venus is something I never even considered; the dream was always to play against them, never with them. So the fact that I got that was pretty cool because she did not play with anyone other than Serena," Coco continued.
Summing up, the American's most promising youngster already has stories to tell her grandchildren. It includes "play against and with Venus and having conversations with Serena." Following their path, Coco dreams of being as influential as them someday.
"I think their legacy is something you cannot put into words, and you cannot fathom how many people they touched. So it's a great thing to see, and hopefully, one day, I can have the same impact they did or similar," she concluded.
ADVERTISEMENT
Article continues below this ad
Unquestionably, Coco Gauff has a great future standing in front of her. But the real question is: When will her time start?
ADVERTISEMENT
Article continues below this ad
Watch this story: Serena Williams And Venus Williams Best Moments at the Wimbledon Championships
Trending Stories