Chris Evert Lays It Bare While Analyzing Serena Williams' Legacy During Her Final Run at US Open 2022: 'Not Sure She Has the Most Accomplished Career'
Published 09/02/2022, 10:10 AM EDT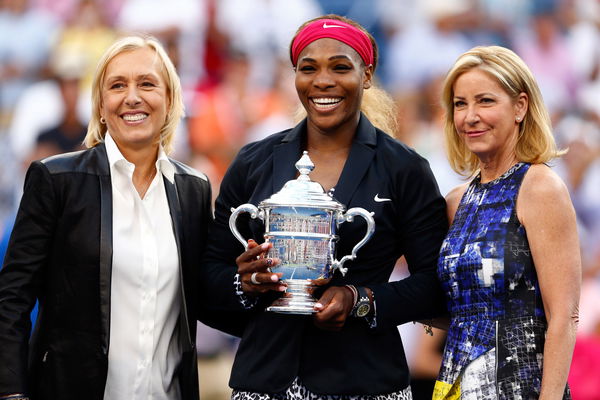 Serena Williams has come on to the court with her enigmatic and astounding gameplay. She has never played half-heartedly; her eyes focused on her game strong; she has always seen her goal ahead. 18-time grand slam champion Chris Evert also agrees with the legacy that she has set in the tennis realm.
However, she has a different point of view regarding Williams being the greatest player of all time as she feels there are a lot of things one needs to consider before giving a decisive answer.
ADVERTISEMENT
Article continues below this ad
Does Chris Evert consider Serena Williams as the best player?
Chris Evert has led a glorious tennis career in her time and along with her arch-rival Martina Navratilova, they had established their supremacy. So, when asked if she considers Serena Williams to be the best player of all time, she replied, "It's such a tough question. In her era, she is the greatest of all time." However, she also brought out other aspects that need to be considered.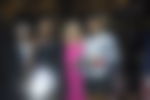 She said, "Then there's the most accomplished career–how many tournaments you won and how consistent you were and I always include Steffi Graf and Martina Navratilova alongside Serena because in my era they were the greatest of all time." She hailed her biggest rival Martina Navratilova against whom she has played 80 times and Steffi Graf who has won 22 grand slam titles.
ADVERTISEMENT
Article continues below this ad
Evert talked about how now the focus is only on grand slams. She said, "Now, there's a different philosophy. It's all about the grand slams." She continued, "Is Serena the best tennis player until this point? Absolutely." However, she had a different opinion on her career. She said, "But it's complicated when you compare careers and wins and eras. I'm not sure she has the most accomplished career."
Williams and her legacy on the court
The 23-time grand slam champion was a former world No. 1 player. Moreover, she has won 14 grand slam titles along with her sister Venus Williams in the doubles category. Apart from that, the player is playing extremely well at the US Open right now, where she has recently defeated world No. 2 Annet Kontaveit in the second round.
ADVERTISEMENT
Article continues below this ad
WATCH THIS  STORY: 'Seems to Get Injured a Lot' – Martina Navratilova Once Used Serena Williams' Example to Talk About the 'Fragmented' Nature of Women's Tennis. 
Do you think Serena Williams is the greatest player of all time? Please let us know in the comments below.