Chris Evert on the Verge of Winning Against Cancer With Impeccable Support From Ex-husband
Published 05/10/2022, 12:53 PM EDT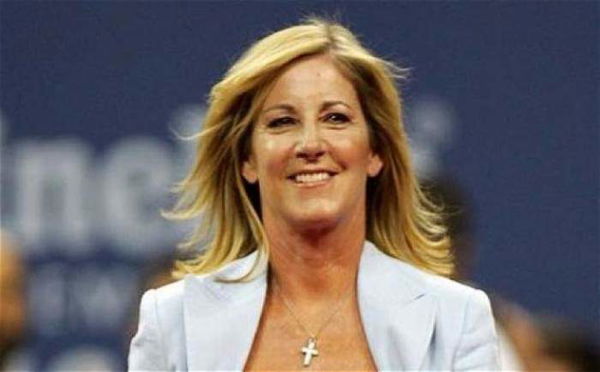 Chris Evert, the American tennis legend, has won 18 Grand Slams. And has held the ranking of World No.1 seven times. Also, the only player in the history of professional tennis to reach the finals of Grand Slams 34 times. Recently, the former tennis world number 1, was diagnosed with Ovarian Cancer. And what followed next were the tough chemotherapy sessions. However, the tennis legend is on her way to victory with the support of none other than her ex-husband.
ADVERTISEMENT
Article continues below this ad
Chris Evert Completes Chemotherapy Treatment
In the latest tweet, Chris has some good news for her fans. She took on Twitter to announce that she has successfully gone through the sixth round of her chemotherapy sessions. Which means she has successfully completed her battle against the deadly disease.
"Right before the ringing of the bell signifying the end of my 6 chemos." She wrote in the caption.
The 67-year-old was accompanied to every chemotherapy session by her ex-husband Andy Mill. Also, he was present when she rang the bell for the last time. Andy has been a constant support for Evert in these critical times. Notably, her younger sister, a former professional tennis player Jeanne Evert Dubin, passed away due to the same cause in 2020. Although in her case, it was too late since the cancer had already spread to a critical extent.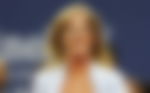 When Evert underwent a precautionary genetic test after her sister's death, it revealed that she has dormant BRCA1 genes. Which after two years in January 2022 developed into stage 1 cancer. However, the early diagnosis resulted in immediate medical attention, which eventually helped her win the battle against the deadly disease.
Evert's Rivalry With Martina Navratilova
Chris Evert and Martina are very close friends today. They share a deep bond as they used to play as a doubles pair and after retirement, the two have remained connected through commentary.
ADVERTISEMENT
Article continues below this ad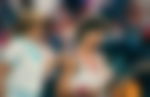 However, the two had one of the greatest rivalries in the tennis world of their time. Although, the head-to-head record is better for Martina, who won 43 games while Evert won 37. Navratilova led Evert 10–5 on grass, 9–7 on outdoor hard courts, and 21–14 indoors while Evert led Navratilova 11–3 on clay. The close margin of difference in head-to-head victories signifies the intense level of competition the two had. It is interesting to note that both the legends have won an equal number of Grand Slam titles, i.e. 18.
ADVERTISEMENT
Article continues below this ad
Watch this Story: Maria Sharapova's historic moments at French Open
Evert is one of the most loved tennis stars of all time. And her fans would be more relieved now that her health condition has gotten better.