Coco Vandeweghe Shares Detailed Note Justifying Bizzare On-Court Incident
Published 08/12/2021, 10:50 PM EDT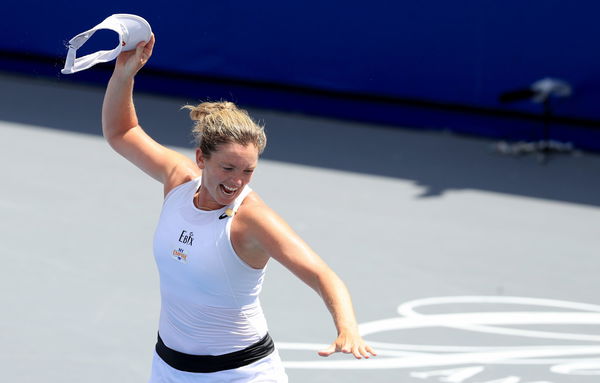 ---
---
Tennis action from across the globe provides thorough entertainment as fans tune in to watch the best compete against each other. However, as sports enthusiasts sat glued to Canada and Cincinnati, big news coming from the US caught the attention of all. Playing in her first match at the ITF competition in Landisville, Pennsylvania, former World No. 9, Coco Vandeweghe made headlines, for all the wrong reasons. Later, she took to social media and detailed her side of the story.
ADVERTISEMENT
Article continues below this ad
American sensation, Coco Vandeweghe, met Georgia's Ekaterine Gorgodze in their first-round clash. As the two guns battled it out, high-end drama was on display, with much worse about to follow.
ADVERTISEMENT
Article continues below this ad
Courtesy of an unprecedented heatwave, the match officials temporarily suspended the game after two sets. However, as the match was about to restart, Coco refused to warm up in a bid to save her energy. This sent social media into a frenzy as the American player received extreme backlash from the fans.
Coco Vandeweghe responds
Naturally, Coco's bizarre act steered a conversation in the sporting world, with many calling out her non-sportsperson-like behavior. Despite her protest, when the American warmed up, she barely moved her feet, giving her opponent nothing to play against.
Vandeweghe wrote, "have been suffering from a severe sinus infection which is limiting my breathing." She added that she just tried to preserve her energy for the final set.
She also admitted to having symptoms of "heat exhaustion", something that's become the new normal in the sport.
Coco won her first set comfortably. However, the match was soon paused for heat reasons. Upon return, she refused to warm up, suggesting her opponent, Gorgodze, warms up with her coach. However, as her request was denied, she was forced to take part in the pre-set warmup. Rebelling as the decision went against her, she put little to zero effort from thereon.
In Coco's defense, the rulebook nowhere states that a warm-up must happen between the two players.
WATCH STORY: Drama at Wimbledon Championships involving Nick Kyrgios, Dan Evans, Simona Halep and Others
ADVERTISEMENT
Article continues below this ad
Disappointing end
Post the unfolding of the drama, the match resumed its natural course. However, the former World No. 9 clearly showed signs of struggle. Lucky enough, mother nature came to her rescue as heavy showers postponed the game to the next day. However, causing no more trouble, Coco withdrew her participation from the tournament, failing to keep up with the fitness standards.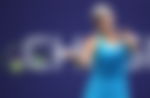 It's been an injury-riddled past couple of seasons for the American international, who's made very few appearances this year. Ever since her heroics in 2017 at both the Australian Open and the US Open, she has failed to replicate anything close to the same. Now, as her drama puts her on front-page headlines, can she change the focus from her alleged tantrum to her profound talent? Fans will wait and watch.
ADVERTISEMENT
Article continues below this ad