'Completely Lose My..' – Chris Evert's Emotional Confession Once on How Having a Son Squandered Her Critical Tennis Skill
Published 11/26/2022, 1:59 PM EST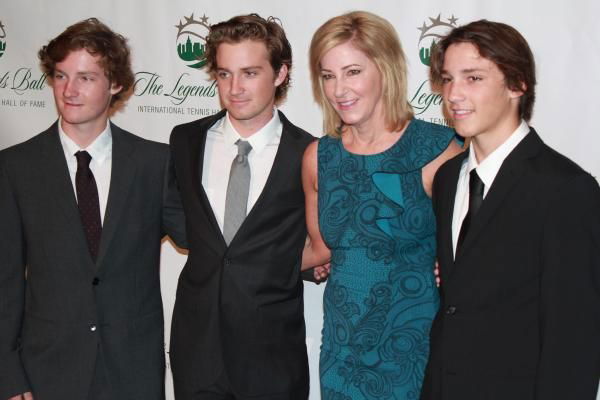 The ability of Chris Evert to remain unfazed in any given situation earned her the nickname 'Ice Maiden'. However, things changed rapidly after she gave birth to her first son, Alex, with her then-husband, Andy Mill. Her motherly instincts overpowered her desire to give her best on the court.
She once detailed about changing her focus to her son after childbirth in an interview and detailed how getting back to tennis was hindered because of that reason.
ADVERTISEMENT
Article continues below this ad
Chris Evert on getting distracted by her first-born with Andy Mill
The Alpine skier and the tennis legend had their first child in 1991, and that changed everything for Chris Evert. The American tennis legend retired in 1989 and had her first kid two years after that. But now her world centered around Alexander James Mill. As a mother, she could not help but worry about her son.
In an interview in 1992, when the interviewer asked about her tennis, she said, "It's getting up there. I've been hitting with some local pros, and the tennis itself is fine." She detailed what was hindering her flow on the court.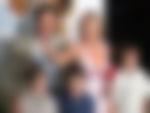 Evert said, "It's the concentration that's off. I'll play two great points and then I'll start thinking about Alex, about what to make for dinner, and completely lose my concentration." She evaluated her performance and said, "And concentration was always one of my best assets. I'm just not intense anymore. It's not in my vocabulary."
After welcoming Alex into her world, Evert could not fully concentrate on the court again. However, that does not mean that she completely lost her touch. The 18-time Grand Slam champion has her own tennis academy where she guides young talents to reach their potential.
ADVERTISEMENT
Article continues below this ad
Did Serena Williams experience similar issues after Olympia?
A similar case happened with the retired American tennis star, Serena Williams. She won her last Grand Slam title in 2017 while she was pregnant with her daughter Olympia. After that, she reached the finals and semi-finals of multiple Grand Slam events, but failed to win a record-equaling 24th title.
WATCH THIS STORY: Chris Evert says tennis players like Maria Sharapova and Eugenie Bouchard will always get attention because they are good looking
ADVERTISEMENT
Article continues below this ad
However, it is still too soon to say that Williams has completely stepped away from the sport. She herself has indicated that she might make a Tom Brady-style comeback in the future.
Do you think Serena will make a sensational comeback in 2023? Let us know in the comments.