'Couldn't Take a Deep Breath' – Mother's Reassurance Didn't Help Serena Williams as She Revealed Fighting for Life in an Intimate 2018 Confession
Published 03/17/2023, 6:35 AM EDT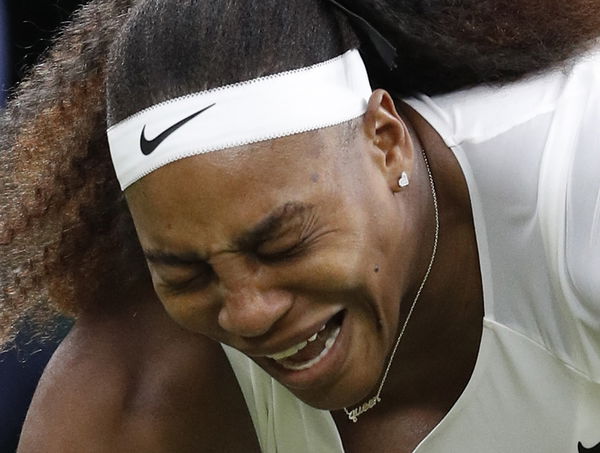 Seeing the glorious and happy life of Serena Williams might give the impression that things have always been easy for her. But nothing could be further from the truth. Her struggles were an inseparable part of her life, even when she has 23 Grand Slam titles in her hand. And she experienced one life-threatening incident when she was bringing the biggest achievement of her life, Olympia, into the world. Her life seemed to be crumbling down and even reminiscing about that time turned out to be an arduous task for Serena Williams.
Glory is what one can see on the surface of the life of Serena Williams. But whatever cost she had to pay for that is something only she knows.
Serena Williams battling a life-threatening situation after giving birth to Olympia
ADVERTISEMENT
Article continues below this ad
The childbirth in itself was an overwhelmingly risky journey for the retired player. After that, when she thought the danger was over, she did not know what dreadful situation was awaiting her and her family.
In the documentary series Being Serena, she opened up about the journey of being a mother. And reminiscing about the things that happened after giving birth to Olympia brought tears to her eyes. She started with, "I just remember getting up and I couldn't breathe. I couldn't take a deep breath."
With a shiver in her voice, she said, "I told the nurse I can't breathe; I need a mask. It hurt so bad." What happened next became the culmination of a catastrophe.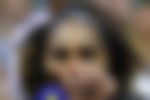 With tears in her eyes, Williams stated, "And then my stitches broke. I was in the bathroom with my mom and I was just crying and crying. She was crying, and she was like, you gotta breathe. And I was like I can't breathe. It was just really hard."
ADVERTISEMENT
Article continues below this ad
Williams has always been deemed as someone who is stronger than anyone else, particularly due to her incredible achievements in her professional career. However, somewhere along the glorification, the fact that she is a human gets sidelined.
Williams was once deemed "crazy" for being adamant
The 23-time Grand Slam champion discovered about her struggle with Pulmonary Embolism in 2011. Therefore, she was on prescribed medication to avoid that from happening. However, because of her pregnancy, she was off of it. But after giving birth to Olympia, Williams noticed that something was wrong with her body.
ADVERTISEMENT
Article continues below this ad
So, she told the nurse about it, who stated that all the medicines are making her talk crazy, noted Williams in an interview with Elle. But Williams stayed adamant and her assumption turned out to be true. Eventually, the doctors had to insert a filter into her veins to break the blood clot before it could reach her heart.
WATCH THIS STORY: 'She Will Struggle' – Gloomy Prediction on WTA World no.1 Amid Raging Serena Williams' Comparisons