"Crazy Thing": Coco Gauff Reveals Glorious Coincidences in Her and Sloane Stephens' Career
Published 09/02/2021, 8:08 PM EDT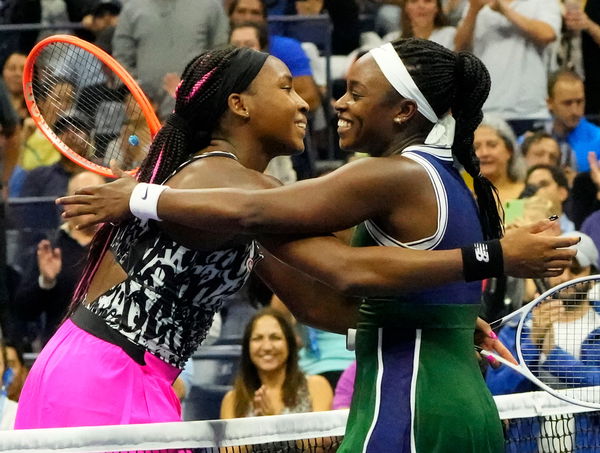 ---
---
17-year-old American aspirant Coco Gauff ended her US Open 2021 campaign against compatriot and 2017 champion Sloane Stephens in the second round. She lost the battle 6-4, 6-2. Interestingly, after the match, she revealed some "crazy" coincidences between her and her opponent's career in tennis.
ADVERTISEMENT
Article continues below this ad
Similar to many young girls in America, Gauff looked up to Stephens on the WTA Tour. She even followed the now 28-year-old American when she was competing at the Junior level. That is the time when their worlds coincided together for the first time.
ADVERTISEMENT
Article continues below this ad
Watch this story: The Best Trick Shots at Us Open by Roger Federer, Rafael Nadal, Novak Djokovic, and Others
Coco Gauff shares a fascinating story regarding Sloane Stephens
Curiously, a reporter asked Coco Gauff where she was during the 2017 US Open final between Sloane Stephens and Madison Keys. She did not remember where exactly she was, but she remembered that she ended runner up at the Juniors competition the same year.
"I do remember I think Sloane won her semifinal because I think the junior final is the day before the women's final. I remember seeing her. She was like, What happened? I lost the match 0-3, like a really bad score. I just sort of got nervous. She won that year, so," Gauff shared.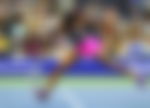 Furthermore, the teenager added that while Stephens ended runner up in the French Open 2018; she won the Junior title. Then, Gauff expressed she wanted them to win together, but now it is not possible anymore.
She said, "Then the crazy thing is that the year she finaled at French Open, I won the junior tournament. Now it won't ever happen, but I was thinking, at the time, maybe we could win the main and the junior at the same time."
Indeed, the duo cannot win a singles title together as they are both fellow competitors on the Tour now. But they surely can win together if they happen to become doubles partners down the road.
ADVERTISEMENT
Article continues below this ad
Who will Stephens play after Gauff in US Open 2021?
After outclassing two Americans, Keys and Gauff, the 28-year-old Stephens will face 2016 champion Angelique Kerber in the third round. Hence, it is yet another big test for Sloane Stephens.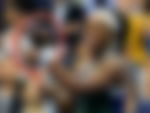 Do you think Stephens can win the US Open 2021 title in the presence of Naomi Osaka, Ashleigh Barty, and others?
ADVERTISEMENT
Article continues below this ad