'Crowd Wasn't Booing…' – Naomi Osaka Detailed Serena Williams' Words of Comfort During Their First Grand Slam Final Encounter
Published 08/14/2022, 9:40 AM EDT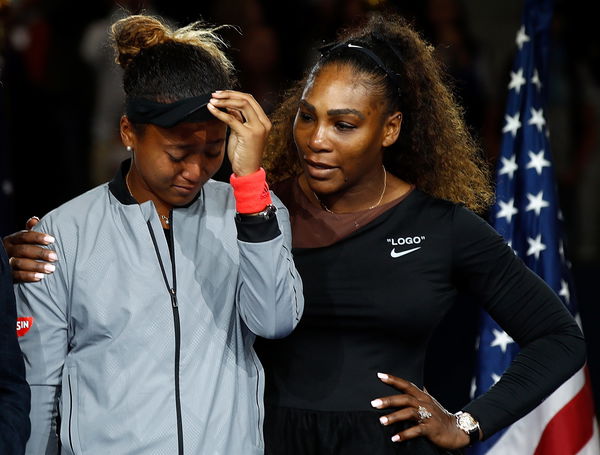 Serena Williams has been one of the most dominant players in women's tennis. Scrolling through her illustrious career, it is noticeable that only a handful of Serena's opponents have a positive head-to-head record against her. One such player is the Japanese sensation Naomi Osaka. Over the years, Osaka grew idolizing Serena Williams.
Despite turning pro in 2013, it was only in 2018 that Osaka got to play her idol, Serena, on the tour. Even though the two first played each other in the first round of the 2018 Miami Open, it was only in the finals of the 2018 US Open that the rivalry caught the limelight. Days after their clash, Osaka relived the finals while conversing with renowned talk show host, Ellen DeGeneres.
ADVERTISEMENT
Article continues below this ad
Naomi Osaka relives her US Open finals against Serena Williams
Serena Williams is rightly considered one of the greatest players of all time. Knowing her mastery over the sport, it is needless to say that a player facing Serena ought to have self-doubts about winning. Especially in the case of playing her in the finals of a grand slam.
Conversing with the 2018 US Open champion Naomi Osaka, Ellen started by questioning whether she thought of having a chance to beat Serena in the finals. Being a newbie to limelight, the hesitation of an interview was clearly visible on Osaka's face. However, the same didn't seem to reflect in her answer.
Replying to Ellen, Osaka said, "I wouldn't play a match without thinking I had a chance. In the back of my mind I thought so."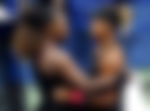 The 2018 US Open was indeed a treat for tennis fans. However, it was also a compilation of drama featuring Serena Williams and the chair umpire. During the 1 hour 19 minutes of tennis action, Serena indulged in various arguments with the chair umpire.
In situations like this, along with the player, it is also the opponent that often gets distracted. However, getting her childhood learnings to work, that didn't seem to be the case with Osaka. Going ahead in the conversation, she detailed how she coped with the on-court drama between Serena and the chair umpire.
"When you're little, you're taught not to look at like, if your opponent gets angry or anything. You're told to just like, turn around and try to focus. So I tried to do that. But in my mind, I was sort of like, I really wanted to know what's going on."
Serena's message to an emotional Osaka
ADVERTISEMENT
Article continues below this ad
Talking about drama, what cannot be forgotten is Osaka's struggle with a booing crowd. During the finals, Osaka became a victim of constant booing by fans at Arthur Ashe Stadium. Fighting within herself, Osaka somehow managed to cope with the unpleasant situation and win the match. However, not being able to withstand further, she had an emotional breakdown during the trophy ceremony.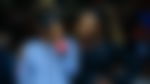 While Serena had freshly lost to Osaka in straight sets, she didn't shy away from offering her kind words to the then 20-year-old Osaka. Opening up about what Serena said to her, Osaka said, "She's like, she's proud of me, and that I should know that the crowd wasn't booing at me. So, I was really happy she said that." 
ADVERTISEMENT
Article continues below this ad
Going ahead in their careers, the two faced each other two more times, last being in the semifinals of the 2021 Australian Open. Looking at the head-to-head race to date, Osaka leads over Serena 3-1. Even though Serena trails in the head-to-head race, she continues to have a strong bond with the young Japanese star.
Watch this story- Serena Williams graces the red carpet premiere of Thor Love and Thunder alongside husband Alexis Ohanian