Days After Celebrating the 50th Anniversary of Equal Prize Money at the US Open, Billie Jean King Hails the First Step of a Similar Revolution in the Realm of Soccer
Published 03/17/2023, 12:48 PM EDT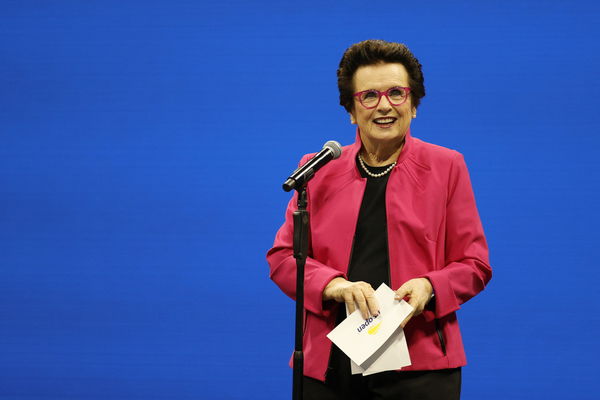 Recently, WTA celebrated 50 years of its formation. Along with that, it also celebrated equal prize money at the US Open which started in 1973. Tennis is one of those rarest sports where female players get equal prize money as their male counterparts in major tournaments. However, it was not always like this. The fight was started by Billie Jean King and then the baton was taken over by Venus Williams. Seeing other popular sports like soccer making the same advancements as tennis is a sure-shot way of getting applause from the legend herself.
Billie Jean King has devoted her life to the development of WTA as an organization and for its players' rights. The egalitarianism in tennis has promoted other popular sports to make strides in doing the same.
Billie Jean King applauds major advancement in promoting women's soccer
ADVERTISEMENT
Article continues below this ad
From the fight to make WTA an independent organization to making equal pay its right, Billie Jean King is a living inspiration for women around the world. So, when a popular sport like soccer is making conscious steps to shorten the pay gap between the two genders, King finds it delightful.
The American tennis legend took to her Instagram story to share the news. Women's World Cup 2023 will have prize money of $150 million. This is a huge step towards raising the importance and the popularity of women's soccer because it is a 300% increase from the last world cup which was held in 2019.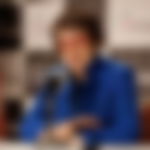 Though it is not equal to their male counterparts, the FIFA president has embarked on a revolutionary journey. The FIFA president Gianni Infantino has set his mind to embark on the same journey as the tennis realm. He has fixed a target of equal prize money by the 2027 Women's World Cup a reality.
The world has welcomed the decision with open arms. The role of personalities like Alexis Ohanian, husband of Serena Williams, is major because they have avidly promoted the growth of women's soccer.
ADVERTISEMENT
Article continues below this ad
How did the husband of Serena Williams support women's soccer?
The Reddit co-founder is an avid soccer fan, and that is how he got into women's soccer. But he is not a man of just words. His actions have also gone toward popularizing women's soccer.
He is the lead investor of the NWSL club Angel City, co-founded by American actress Natalie Portman. Apart from that, he continues to send messages around the world to give equal importance to women's sports too. Once, he uploaded an Instagram story and asked people to normalize investing in women's sports. 
ADVERTISEMENT
Article continues below this ad
WATCH THIS STORY: Missing From 2023 Oscars Guest List, 41-Year-Old Serena Williams' Royally Snubbed Despite Cameo in Star-Studded Netflix Movie
As a matter of fact, it is not just him who has invested in NWSL. Serena Williams and their daughter Olympia are also investors in Angel City. This shows that the whole family is vouching for it. Are you too?