"Definitely Top-3": Serena Williams Gushes About Her Australian Open 2021 Outfit
Published 02/10/2021, 9:00 AM EST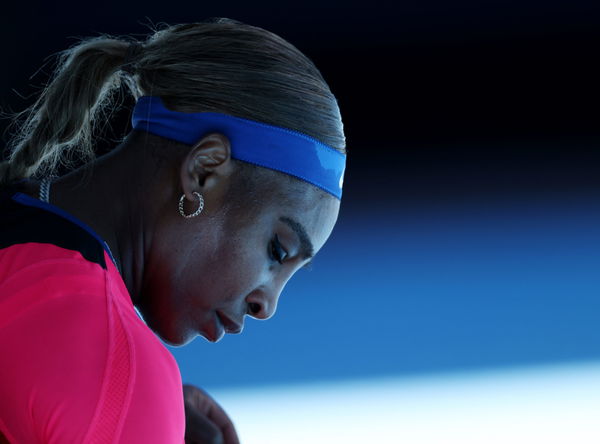 ---
---
Slam Queen Serena Williams has opened up about her outfit for the ongoing Australian Open. The 23-time Grand Slam champion was seen in a body-hugging outfit during her opening-round mauling of Laura Siegemund and donned the same outfit while playing Nina Stojanovic in Round-2 at Melbourne Park on Wednesday.
ADVERTISEMENT
Article continues below this ad
Williams reveals the Australian Open catsuit was a last-minute wardrobe pick
Speaking to reporters after sailing into the 3rd round, the 39-year-old revealed that this outfit was more of a "last-minute"  wardrobe pick for the tournament.
ADVERTISEMENT
Article continues below this ad
She added that the outfit originally tailored for her fell short of the expectations and her apparel partner, Nike, had to revisit the design and create something to suit her taste.
Serena revealed that she loved what the global apparel kingpins eventually came up with. "I just felt like the design that we had before wasn't as Serena-esque. So the Nike team went back and created something very Serena-like," the American said.
She said that the decision to switch to a new outfit came so late in the day that she didn't even have time "to put it in retail".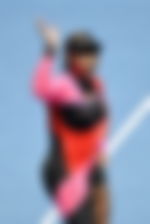 Serena Williams says her body-hugging outfit is "actually super light"
On the face of it, her bespoke outfit might appear a misfit for the thankless Australia summer as it clings to the body and seems uncomfortable. However, Serena dismissed fears on that front saying her outfit not only meets her design expectations but also adds to the comfort factor.
Detailing her gear, the American said, "If you look up-close, it is breathable. It's perforated, so it's actually super light, to a point where I'm ready make sure I'm wearing underwear."
On the color of the outfit, which is majorly pink with black stripes, Serena said Nike came up with the color scheme and she played along with it.
She said that she keeps "texting" the Nike team everyday on how much she loves her new outfit, which she said is "definitely Top-3".
ADVERTISEMENT
Article continues below this ad
Highlighting the collaboration that went into the designing, Serena said, "I just kept pushing the design team at Nike and then they pushed themselves and came up with something really fabulous."
She revealed that the jean skirt and boots would top her wardrobe picks for tournaments followed by a tutu and the asymmetrical color-block catsuit that she donned at the Australian Open.
ADVERTISEMENT
Article continues below this ad