'Didn't Know if I Was Gonna Make It'- 75 Days After Horrific Pregnancy Ordeal, Serena Williams Paid an Emotionally Stirring Tribute to Alexis Ohanian in 2017
Published 03/18/2023, 9:35 AM EDT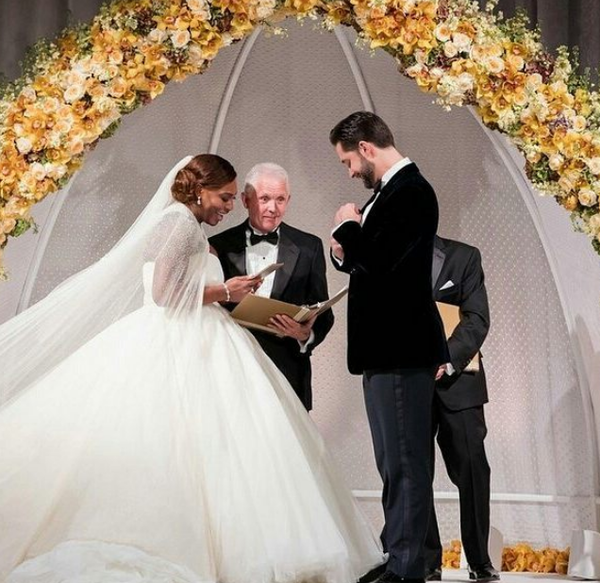 Serena Williams encountered a stranger in Rome. If things could not be more dreamy, she even tried to scare him off in their first meeting. And that stranger turned out to be Alexis Ohanian. However, he did not get scared and had a conversation with her. From that first meeting to bringing their beloved daughter Olympia into this world, the couple did it all. Therefore, when Williams said a few words about it at her wedding rehearsal dinner, both she and Ohanian could not help from breaking down.
Serena Williams met a few admirers before meeting the man of her dreams, Alexis Ohanian. However, they went through some difficult times together and she did not hesitate to speak up about it. Indeed, Ohanian was everything she had ever dreamt of.
Words that broke down both Serena Williams and Alexis Ohanian
ADVERTISEMENT
Article continues below this ad
The couple tied the knot back in 2017. And they had to go through a lot of hardships during their time as a couple. So, when Williams said a few words during their rehearsal dinner, both she and Alexis Ohanian got emotional.
In her documentary, Being Serena, she got up after her sister Isha Price said a few words about the couple. Williams started with, "When I met Alexis, I don't know how but I knew that I met my husband and I was really happy about that. Because he means so much to me."
Then she talked about the most difficult ordeal of her life. Williams faced a life-threatening situation while giving birth to Olympia. With tears in her eyes, she said, "From taking care of me when I was in the hospital I didn't know if I was gonna make it or not to just some days cooking for me."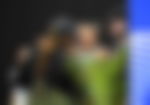 All through this, Ohanian tried hard to keep his emotions in check but the words hit him right and he sat there with tears in his eyes.
Williams wrapped up beautifully with, "He is just so lovable. I am so happy to embark on this new journey. And just be a part of something new and fresh, so thank you."
Thankfully, the couple got over that ordeal and recently celebrated their five-year anniversary. Along with that, Olympia turned five, which the couple considers their biggest achievement.
However, this is not the first time that Ohanian broke down in front of Serena Williams.
ADVERTISEMENT
Article continues below this ad
Williams records Ohanian crying 
Well, this time,  Williams herself did not make him cry the second time. It was because of a Disney movie that Ohanian became emotional. But Serena Williams played an important role in spreading the message around.
The couple sat down to watch the Disney movie, Coco. Like all other people, Ohanian too became emotional and gave way to his emotions and started crying. Williams found it amusing and hence shared the incident with her fans.
ADVERTISEMENT
Article continues below this ad
WATCH THIS STORY: Serena Williams' husband Alexis Ohanian makes artistic pancakes for daughter Olympia
What are such wholesome moments that you have enjoyed between the two? Let us know in the comments below.