'Didn't Want to Give Up': Simona Halep Makes an Incredible Comeback Against Ajla Tomljanovic at Australian Open 2021
Published 02/10/2021, 6:06 AM EST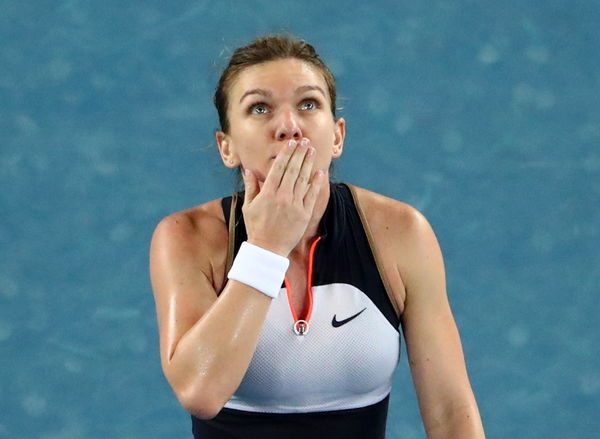 ---
---
What does heartbreak feel like? Well, Australia's Ajla Tomljanovic might be able to tell you since she has been at the receiving end of a heavy dose of the same.
ADVERTISEMENT
Article continues below this ad
The 27-year-old was incredibly close to upsetting Simona Halep in the 2nd round of the Australian Open 2021, but the latter held on to record a memorable victory. 
The game always looked to be in Tomljanovic's favor, mainly due to her incredible durability. The local favorite was troubling Halep with her versatility and won the first set 6-4 with an incredible second return rate of 65%. 
ADVERTISEMENT
Article continues below this ad
"I know that she's a very tough opponent and I expected it to be a difficult match but it was more than I thought," Halep said after the win.
Simona Halep proves why she's the queen of comebacks
Tomljanovic troubled Simona Halep with a solid defensive game that tired the 28-year-old out. But then, Halep showed what champions are made of and came back to clinch the second set in spectacular fashion. 
Halep kept breaking her opponent's serves one after the other and converted a total of 8 breakpoints in the game. Furthermore, a 47% service return rate helped her effortlessly get past Tomljanovic.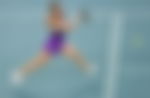 The major area where Simona Halep struggled is with the net points. Her opponent frequently made her approach the net and vastly succeeded in doing so. However, the 3rd set is where the whole nature of the match doubled over.
Tomljanovic looked to be the clear favorite to win it and went 5-2 up in the deciding set. The game was almost done, and her boyfriend Matteo Berrettini was all smiles in the stands in the belief that his partner was going to pull off an upset. However, it just wasn't meant to be.
Halep's mental fortitude helped her overcome the challenge
The third set went down as a memorable one, due to Halep's heroics. It actually didn't start off in her favor as Tomljanovic somehow found some extra energy in the first 2 games.
She looked physically unbreakable, and this largely affected Halep's confidence. "I was not that positive when I was talking to myself.
"I didn't talk about the score. I was blaming myself that I'm not strong enough to play against her," revealed Halep on how her mindset was in the 3rd set.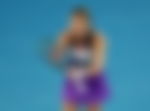 The 2-time Grand Slam champion was livid that Tomljanovic was physically tougher than her, but didn't let that hinder her mental strength.
ADVERTISEMENT
Article continues below this ad
She broke her opponent and won 5 games in a row when it really mattered. This caused Tomljanovic to lose her momentum, and she committed a total of 20 unforced errors in the third set alone!  
"But in the end, mentally, I was a little bit stronger and had the desire to win the match, and I didn't want to give up," Halep reacted to the win. 
Simona Halep hardly smiled through the game, but was overwhelmed after taking the victory. This win also helped her maintain a clean 4-0 head-to-head record against a resilient opponent in Ajla Tomljanovic. 
ADVERTISEMENT
Article continues below this ad