"Disappointing and Frustrating": Kim Clijsters Announces Unfortunate News Ahead of Miami Open 2021
Published 03/14/2021, 1:59 PM EDT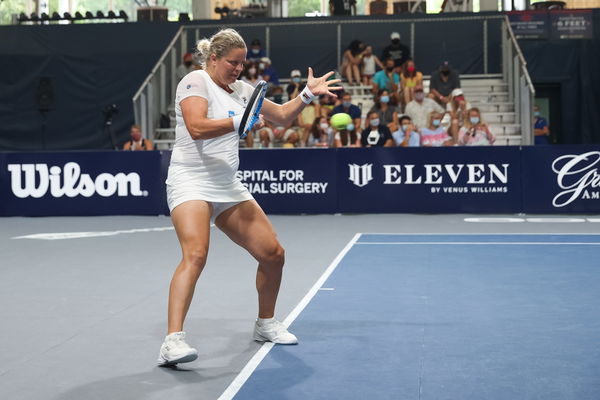 ---
---
Fans were quite disappointed when the former World No.1 Kim Clijsters didn't play at the Australian Open 2021. The Belgian player tested positive right ahead of the Grand Slam and couldn't take part in it. There were rumors that the player might make a comeback at the Miami Open 2021 but such a thing won't be taking place now.
ADVERTISEMENT
Article continues below this ad
Kim Clijsters underwent knee surgery in October 2020 and was about to make a return at the Australian Open 2021. However, she didn't make a comeback as she got infected with the coronavirus. In a recent tweet, she highlighted how the virus affected her training schedule.
"As you've heard, I had COVID in January and while the symptoms were mild, it did disrupt my training schedule. I've had an intensive few weeks of training with my team. Unfortunately, I am not where I need to be especially if I want to compete with the best," tweeted the 4-time Grand Slam winner.
ADVERTISEMENT
Article continues below this ad
The Belgian player reflected that she is not 100% fit at the moment. However, she also wrote that even though the time is a little frustrating for her, she is not ready to quit the sport right now.
"It's disappointing and frustrating. I knew this was going to be hard when I started this journey. There have been challenges that are out of my control. I'm not ready to quit," added Clijsters.
"Going to keep pushing"- Kim Clijsters
The former World No.1 admitted that she is going to keep pushing. She also thanked the management of the Miami Open and Charleston Open 2021 who had offered her a wild card spot in the tweet.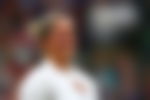 "I'm going to keep pushing and see what's possible. I want to thank the Miami and Charleston teams for the wild card opportunity and wish them all the best with their events," continued the Belgian player.
ADVERTISEMENT
Article continues below this ad
Clijsters also revealed that she would be undergoing a pain management treatment program for the next 3-6 weeks.
"I am going to undergo some pain management treatment for the next 3-6 weeks. Then regroup with my team and see what's next," concluded Clijsters.
ADVERTISEMENT
Article continues below this ad
Kim Clijsters is surely not fit to compete at the professional level right now. Aged 37, it'll take some more time for her muscles to come back to their shape and strength. However, fans are confident that she'll make a comeback really soon. Will Clijsters be able to lift a title in 2021?