"Do as I Say, Not as I Do": Serena Williams Responds to Husband as she Trains Daughter Olympia in Tennis
Published 07/28/2021, 7:58 AM EDT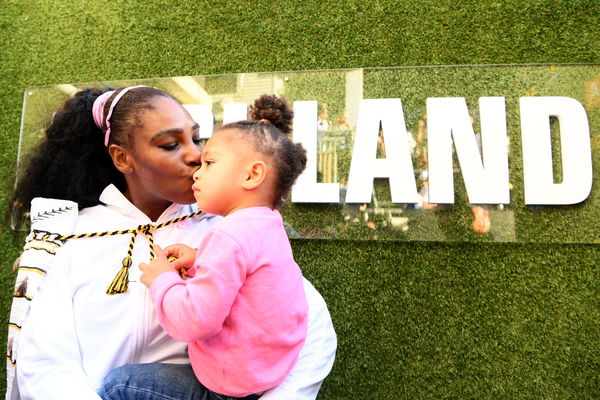 ---
---
The 2020 Tokyo Olympics continues to garner world attention with its center stage display. Courtesy of some epic battles and thrilling encounters, the tennis event has been in the headlines, ever since its inaugural. However, away from Japan, a dearly missed star continues to entertain her fans, alongside her favorite shenanigans' partner. Serena Williams and her daughter Olympia have been at the heart of the action, becoming social media's new favorite team.
ADVERTISEMENT
Article continues below this ad
Earlier this year, American legend Serena Williams announced she would not take part in the 2020 Tokyo Olympics. Her reasons were clear; she wanted to spend time back home with her daughter. Doing exactly that, the mother-daughter duo has been winning hearts all over social media. With matching outfits and Disney-themed dinner parties, they are Instagram's new favorite team. However, it is not long until the duo shifts from their virtual team, to on-court pairing up, as Olympia joins her mother to play tennis.
ADVERTISEMENT
Article continues below this ad
Watch this story: Roger Federer, Serena Williams, Rafael Nadal and Other Gold Medalists at Olympics
"Do as I say, not as I do"- Serena Williams
Serena and Olympia are often seen together on the court. The 23- time Grand Slam champion, who enjoys the fun partnership with her daughter, makes sure she is also coached well. In a video posted by their go-to cameraman, Alexis Ohanian, the prodigy and the guru are seen discussing their game in detail. Sharing the wholesome moment, Alexis said, "Mama coaching up Junior after some missed backhands this weekend. You love to see it."
As fans delighted in the wonderful sight, they couldn't help but picture this duo take to the court professionally someday. However, Serena was quick to respond to Alexis' cheeky post. She commented, "Phewwwwwwwww that's well I wanted her to stay positive. Do as I say not as I do on the court lol."
While many took Serena's comments as her trolling herself, Alexis replied saying, "That's some 'G.O.A.T' talk." 
ADVERTISEMENT
Article continues below this ad
When will Serena return to court?
As much as fans love watching the Williams' have a blast over their Instagram, they would love nothing more than to see Serena back in action, on-court. Serena's exit from the 2021 Wimbledon Championship surely broke hearts, but also raised plenty of questions about her future from thereon.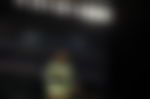 Many speculated that it was the end for the 39-year-old, as rumors of retirement were on the rise. However, Serena's agent bought ease to anxious fans, announcing that Serena would appear at the 2021 US Open. As she begins preparations in full swing, fans wait rather impatiently, hoping to see the American legend end her wait for another title.
ADVERTISEMENT
Article continues below this ad