Does Ashleigh Barty Have a Child?
Published 01/25/2022, 7:55 AM EST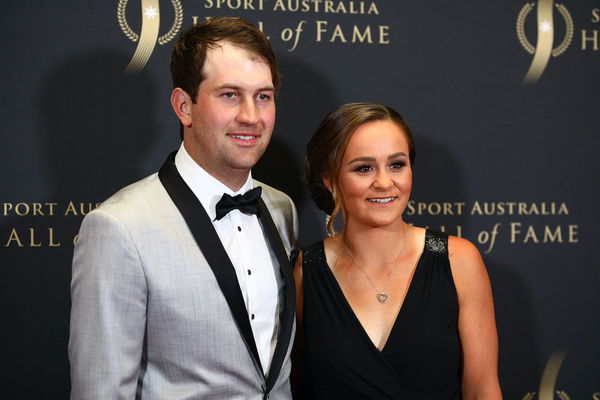 World no.1 Ashleigh Barty, who has been a consistent performer on the WTA tour for years, has won two Grand Slam titles – one at the 2019 French Open and the other at 2021 Wimbledon Championships. She is undoubtedly the best tennis player right now and her performances over the past 12 months prove the same.
Having made her professional debut at the age of 14 in 2010, Barty saw success in doubles and later switched sports from tennis to cricket. After taking a couple of years off from tennis, Barty returned to the sport to see increasing success in the singles roster. Since 2016, Barty started to shine with each passing year and this consistent rise to the top led to her first slam victory at the 2019 French Open.
ADVERTISEMENT
Article continues below this ad
Who is Ashleigh Barty's life-partner Garry Kissick and do the couple have any children?
Barty, aged 25, is engaged to Garry Kissick, an aspiring professional golfer. He is a PGA Trainee Professional at the Brookwater Golf & Country Club in Brisbane. The couple met in 2016 at Garry's club and their relationship led to engagement on 23rd of November last year.
Kissick accompanied Barty for several matches over the years and could be seen in her box, cheering for her victory.
In an interview given to Vogue, Barty talked about her relationship with Kissick and how she gets to be her best version while spending time together with him.
"It feels normal, which is really heartwarming, knowing no matter where you go or what you do, home is where the heart is. Once you do get here, I am just the best version of myself again." The happy couple don't have children currently, as Barty's successful tennis stint continues to scale new heights with each passing year.
Barty attended a press conference with her niece Olivia at 2020 Australian Open
However, the Australian tennis star came to a press conference with her niece after her semi-final defeat to Sofia Kenin a couple of years ago at the Australian Open.
ADVERTISEMENT
Article continues below this ad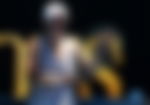 A little hug from her niece Olivia after a heart-breaking defeat made a huge difference to Barty, as she was extremely positive in her post-match press conference.
"I mean, perspective is a beautiful thing. Life is a beautiful thing. [Olivia] brought a smile to my face as soon as I came off the court. I got to give her a hug. It's all good." 
ADVERTISEMENT
Article continues below this ad
The Australian tennis icon continued the same positivity on to the tennis court in 2021 as she won her first-ever Wimbledon title and cemented her place as the top women's singles player.