"Doubted Myself": Bianca Andreescu Opens up on Struggles During 'Tough' Phase
Published 11/04/2020, 6:30 AM EST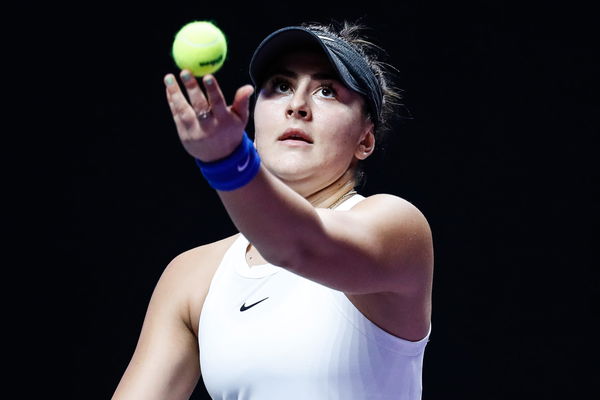 ---
---
Canadian tennis star Bianca Andreescu has opened up on a dark phase in her early years in the game when she doubted herself. Looking back at a point in her career when she had given a lot of thought to changing her mindset, Andreescu said, "That point was really tough for me as I was dealing with a lot of stuff. Not only on the court but off the court as well, with different things."
ADVERTISEMENT
Article continues below this ad
When losses 'piled up' for Bianca Andreescu
"I was in my first year of playing WTA events. I kept losing and so it kind of piled up on me," Andreescu said. "That was the year I actually had the choice either to go pro or go to school. That was honestly a tough choice for me." 
ADVERTISEMENT
Article continues below this ad
Asked specifically if she wanted to go to school, Andreescu said, "I had offers. Before that, I had my mindset, like 'I'm going pro'. But during that time when I had to choose, something wasn't going right in my life. I was doubting myself, 'Oh, maybe I shouldn't have turned pro. But I know I made the right decision."
"Super important to have people that want best for you": Andreescu
Speaking about the support she had, Andreescu said, "And that's because I had amazing people in my life at the time. I had my parents, my close friends that really showed who I was." "They just kept telling me, 'Tennis is your life. You've always wanted to become a professional tennis player. Don't let this little setback deprive you from what your actual dream is. It's super important to have people around you that really want the best for you. Sometimes, you may not know that until it's too late. But it is what it is, it's life.'"
Canadian star says she's ready for 2021
After the highs of 2019, winning two WTA titles and a Major, Canadian tennis starlet Bianca Andreescu has barely had a feel of the court this year. Owing in part to injury setbacks and concerns over the novel coronavirus pandemic, Andreescu missed all the action in the current WTA season.
ADVERTISEMENT
Article continues below this ad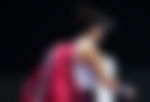 Looking ahead to the next WTA season, Andreescu said, "In a couple of days, it's going to be a year since I played my last competitive match. But I'm doing really well. The virus kind of pushed me back and some little personal things here and there. But right now I'm good, I'm training hard and I'm really looking forward to 2021."
Not one to dwell on disappointments, 20-year-old Andreescu has already set sights on returning to action next year and making up for lost time on the circuit.
ADVERTISEMENT
Article continues below this ad