Eugenie Bouchard Addresses Her Fans With an Assuring Message at the Canadian GP Event After Missing the Wimbledon Championships 2022
Published 06/20/2022, 1:49 AM EDT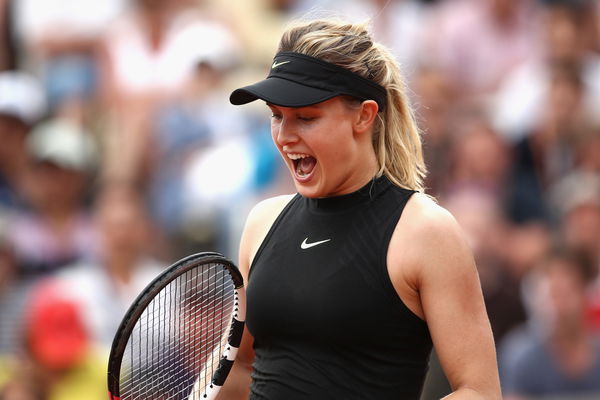 Recently, the former WTA world number 5, Eugenie Bouchard attended the Canadian Grand Prix. Prior to the race, the tennis player was at the Maxim Grand Prix party, where she had a message for her fans after her recent Wimbledon decision.
After withdrawing from Wimbledon, many fans criticized her, while several others showed their support.
ADVERTISEMENT
Article continues below this ad
Eugenie Bouchard thanks her fans and gives an update on her return
During a recent interview at the Canadian GP F1 event, Eugenie Bouchard thanked her fans for supporting her, while also promising to make a strong comeback.
Before attending the Maxim Grand Prix party, the Canadian released a statement announcing her withdrawal from Wimbledon. The statement read, "I have decided to withdraw from Wimbledon due to the WTA's decision to not award ranking points at this year's Championships."
"Due to my shoulder surgery, get a limited number of protected ranking (PR) entries. As much as I love Wimbledon and skipping it makes me sad, using a PR entry at a tournament with no ranking points doesn't make sense," she further said.
In that statement, she also revealed that she will use her protected ranking entries at this year's US Open and at the Australian Open next year.
Bouchard is slowly making her way to the tennis court
Currently, the Canadian tennis player is going through rehab. Last year she underwent shoulder surgery and missed most of the tour. This year, she played a few exhibition matches in the hope of returning to the circuit, even hinting at a return to the French Open. Unfortunately, she could not get physically fit in time for that competition.
ADVERTISEMENT
Article continues below this ad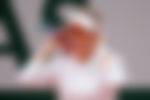 Many thought she would make a comeback at Wimbledon, as it was her favorite competition. Notably, she reached the final of the Wimbledon back in 2014, her best showing at a Grand Slam to date.
Watch This Story: A timeline of the mega feud between Maria Sharapova and Eugenie Bouchard
ADVERTISEMENT
Article continues below this ad
Now, she is aiming for a comeback to the tour at the US Open. Meanwhile, she will look to play in some tournaments to get ready for the Grand Slam event, as the last time she played a tournament was back in March last year in Monterrey.
Can Bouchard make a strong comeback this year at Flushing Meadows? Let us know in the comments.