Following a TikTok Gen-Z Trend, Serena Williams' Husband Left Disgusted With the Experience – 'That Was Bad'
Published 11/19/2022, 1:09 PM EST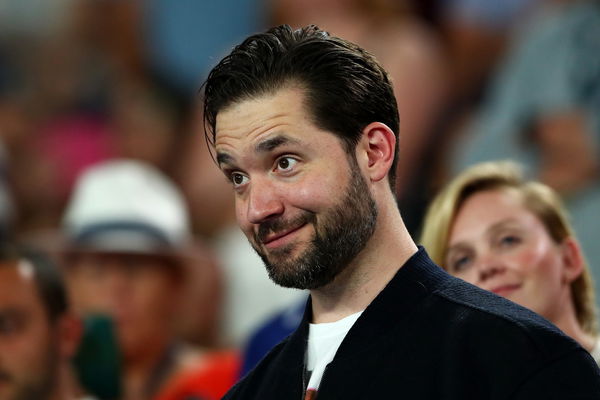 The 23 times Grand Slam champion Serena Williams' husband Alexis Ohanian is a person who believes in keeping up with the trends. His love for technological advancements is clearly visible in his investments and his desire to stay updated shows when he tries new things. Ohanian doesn't mind getting out of this comfort zone.
He's a free-spirited person with multiple interests and curiosity. Here's what his latest adventure was about and how it panned out. 
ADVERTISEMENT
Article continues below this ad
Alexis Ohanian tries an unusual trend
Ohanian is a very active user of Twitter. He loves interacting with people, giving details about his life, and learning about new things. Recently, he stumbled upon a trend and decided to give it a shot. Ohanian shared a clip of him tasting onion water, the latest viral challenge on TikTok. "Okay, so, Gen Z told me about this onion water trend. I am gonna try it now," he said while gulping the liquid. 
Though the result wasn't even close to what he expected. "Augh, that was bad," said Ohanian with a facial expression backing his words. As a response to him trying this absurd yet interesting trend, fans flooded his comment section.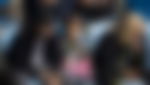 One wrote, "lmao, next do garlic water seriously, tho why is this a trend? (too old to know)." Another suggested, "You gotta watch them young folks.. sometimes they just like to fool the older folks." Also, some were overwhelmed with happiness listening to Olympia and Williams chit-chat in the background.
Things that interest Ohanian
ADVERTISEMENT
Article continues below this ad
The co-founder of Reddit loves watching sports and his interest ranges from individual sports such as golf, F1, and tennis to team sports such as basketball and soccer. In fact, he is part owner of the Los Angeles-based women's soccer team Angel City FC.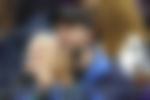 He doesn't mind traveling when it comes to these sports. Earlier, this year he flew to Miami to attend the Miami Grand Prix and cheer for his favorite F1 driver, Lewis Hamilton. Further, he is a big Marvel fan. He has been following the franchise since its comic book phase and has piles of merchandise. 
ADVERTISEMENT
Article continues below this ad
Watch this story: Serena Williams' husband Alexis Ohanian makes artistic pancakes for daughter Olympia
However, even so, Ohanian never shies away from dropping constructive criticism. A few months ago, he shared an array of old Marvel playing cards and pointed out how absurd the comments were in those cards.