Former Coach Rick Macci Suggests Venus Williams Could Have Been the GOAT Over Serena Williams
Published 12/08/2021, 7:30 AM EST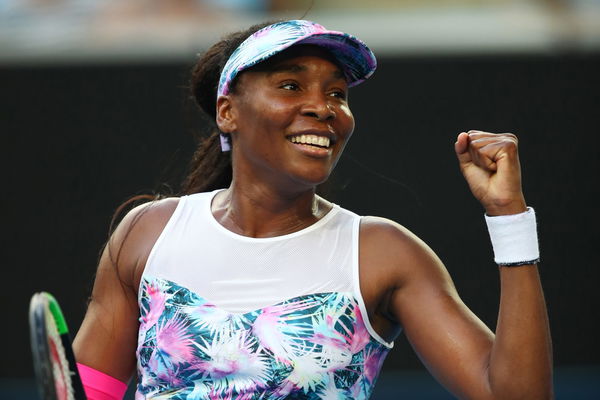 Serena and Venus Williams, two of the greatest female athletes ever, are a superhero duo. Their father Richard Williams trained and mentored the girls from a very young age.
However, their careers found their true footing after meeting legendary coach Rick Macci. In an interview with EssentiallySports, he shared why he believed that Venus Williams could have been the 'GOAT', instead of Serena.
Macci believed Venus Williams would be the greatest of all time
ADVERTISEMENT
Article continues below this ad
In his interview with EssentiallySports, Rick Macci answers when asked about who he considered better during the girls' junior days.
"As a youngster growing up, Venus was obviously bigger stronger and more mature," Macci replied. He compared a young Venus Williams to her sister's attitude. "Serena, she was like a little prankster- she wasn't 'locked in' at that age."
Macci then talks about how he always believed it would be Venus Williams who would become the greatest player of all time. He explains why, "Venus was much much better at (age) 11, 12, 13," he said. "Her vertical jump- you cannot lob this girl, and she has a great wingspan!" Macci exclaimed.
It was Venus Williams' wingspan and incredible vertical abilities that made him call her the 'next female Michael Jordan'.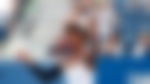 Macci believes Venus' talents were not utilized well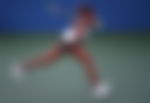 Macci talks about the time when the elder Williams sister began her professional career. He described how she did not come close to the net during her matches as much as she should have.
Re-emphasizing her wingspan and vertical, Macci says, "The problem is, you never saw her at the net that much. I thought she was going to play different. With those gifts from above, I thought she'd play a different style."
With her abilities, Macci claims how he still believes that Venus Williams would have been unsurpassable. "I really believe that Venus could've won more Grand Slams than anybody."
 

View this post on Instagram

 
ADVERTISEMENT
Article continues below this ad
Talking then about how Serena Williams was the best athlete he ever coached, Macci talked of how she never seemed rushed. Comparing her to NFL legend Tom Brady, he talks about how the younger Williams sister was someone who 'had all the time in the world.'
Macci talks about his love for the sisters and his admiration for not just their game, but the people they are.
"I love Venus and Serena to death. At the end of they're both two of the greatest players ever, but more importantly, they're two of the nicest people. That starts at a young age."
ADVERTISEMENT
Article continues below this ad