Former Wimbledon Champion Feels Tennis Will Not Be Affected by Serena Williams' Retirement
Published 02/27/2021, 5:00 AM EST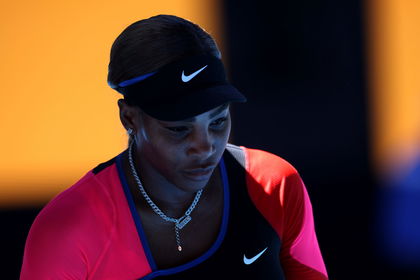 ---
---
Former Grand Slam champion, Michael Stich, has shared his thoughts on the buzz around Serena Williams' retirement after another failed Grand Slam bid.
ADVERTISEMENT
Article continues below this ad
Going into the Australian Open with the mental baggage of not having won a Grand Slam in three years and also the approaching milestone of a record-equaling 24th career Major title, the American went out in the semifinals after losing to eventual champion Naomi Osaka.
With her head bowed, Serena was pictured crossing her heart as she left the arena to an ovation from the crowd and cut short her post-match press conference rather abruptly after breaking down in reply to a question.
ADVERTISEMENT
Article continues below this ad
The emotional fallout of her defeat led to fresh chatter around her future in tennis, with many voicing doubts on whether the 39-year-old champion would have enough motivation left to return for one more shot at Grand Slam glory.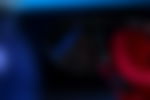 Serena has made no secret of her wish to equal the legendary Margaret Court's career haul of 24 Grand Slam trophies, which is the highest ever across the men's and women's fields. However, it is now feared that her last-four exit at Melbourne Park may have pushed her closer to contemplating retirement.
Michael Stich feels tennis is bigger than its stars
To a question on how big an impact would the eventual retirement of someone of the stature of Serena have on women's tennis or, even the sport in general, Stich was of the opinion that the game is bigger than its superstars.
He said that tennis has seen a long line of players who became absolute legends on court before making way for the next lot of superstars to take their legacies forward, adding that the same would happen in Serena's case as someone would step up to fill her void.
"The sport is bigger than any athlete…We've seen that in the past with Steffi Graf and Martina Navratilova during my active period," said the 1991 Wimbledon champion, adding that the yesteryear stalwarts turned the sport into "what it is today".
ADVERTISEMENT
Article continues below this ad
However, he added that they all left the game with a sense of fulfillment and zero regrets and tennis emerged stronger than ever and prospered post their exits.
"This will be the case with Serena Williams, just like it has been before," Stich said.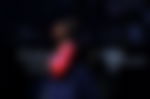 ADVERTISEMENT
Article continues below this ad
He added that as much as the tennis world will "miss her" and cherish her "great successes", it will also be excited to see current players vying to take her place.