"Found Myself Alone ": Venus Williams Highlights the Major Challenges of the 2020 Tennis Season
Published 12/26/2020, 12:30 PM EST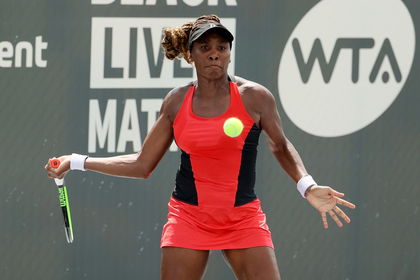 ---
---
There is no doubt that the 2020 tennis season was very challenging for players. With the coronavirus pandemic canceling some events and postponing others, it definitely became mentally very difficult for players. Recently, seven-time Grand Slam champion Venus Williams expressed her thoughts on the same.
ADVERTISEMENT
Article continues below this ad
Williams revealed how she took care of herself during the initial lockdown. She also talked about the challenges she faced in the meantime.
"For starters, I was home for 3 straight months. That is the longest I have been in one place since I was seventeen years old. Despite challenges, like no sports, Wimbledon being canceled, and fear of the uncertainties surrounding COVID-19, I can honestly say there's truly no place like home," said the former World No.1 in a recent interview.
ADVERTISEMENT
Article continues below this ad
She also admitted that it was tough for her, as there was no tennis at that time.
"I longed for tennis"- Venus Williams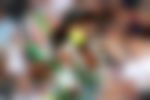 Venus emphasized the fact that she felt like an unemployed person during the lockdown. It was as if she developed a thirst for tennis during that period.
"Unemployment was sky-high. Including athletes around the world, careers came crashing to a halt. At the end of those three months, I longed for tennis. With months without the game and no clear timeline on when it was coming back, I found a new appreciation for tennis," stated Williams.
She became quite aware that she was nothing without the sport. She also said that in the long break, she realized again that tennis was in her blood.
"I discovered true excitement in my craft, in being good at something. Sport is in my soul and tennis is in my blood. I appreciate this years' unexpected lesson in appreciation," added the 40-year-old player.
Williams admitted that she felt lonely playing without any fans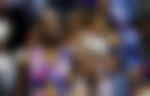 The Former World No.1 also disclosed that she felt lonely on the court once tennis resumed. It was as if she missed the fans cheering her.
"I even found myself alone on the court. Playing without fans was a drag, continues to be a drag, and will forever be a drag until we can get our fans back safely!" continued the American.
ADVERTISEMENT
Article continues below this ad
She even said that tennis was incomplete without fans, and they were the ones that give players the motivation to play.
"The fans are ones that give us athletes a chance to have a job. If the fans don't watch, if no one cares, we are irrelevant. There is no sport without fans," concluded Williams.
Venus Williams didn't perform quite well in the 2020 season. She is 40 right now but still wants to play more and more. Fans will get to watch her yet again at the upcoming Australian Open 2021.
ADVERTISEMENT
Article continues below this ad