'Fries, Snickers Bar and a Pepsi': When Coach Rick Macci Had to Bribe Serena Williams to Train Harder
Published 12/25/2021, 7:00 AM EST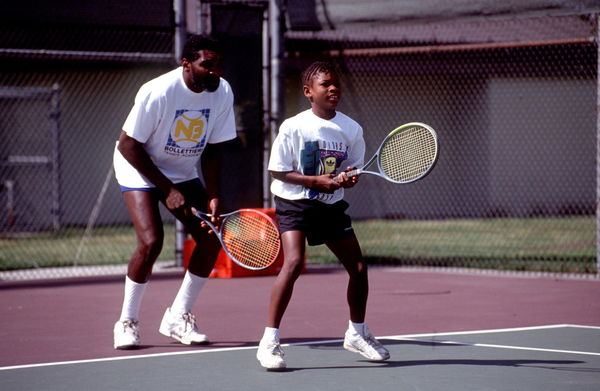 Serena Williams is a tennis megastar. Not only does she have 23 Grand Slam titles to her name, but she also owns multiple businesses.
Even though the 40-year-old champion exited the tour at the end of July 2021, she has been staying busy. Moreover, her return to professional tennis is still unclear, as she won't be present for the upcoming Australian Open 2022.
Nevertheless, Serena remains one of the most talked-about figures in all of tennis, and for good reason.
ADVERTISEMENT
Article continues below this ad
Former coach Rick Macci shares a childhood story about Serena Williams
In an interview with Eric Han, former coach Rick Macci talks about reuniting with Venus and Serena Williams. They met at the after-party event for the movie 'King Richard', which is a biopic of the sisters' lives.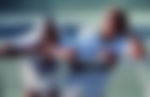 Macci was sharing a lot of childhood stories about the two at the event. In fact, even the sisters themselves didn't remember some of the anecdotes.
One very interesting story that Macci shared, is of an 11-year-old Serena Williams. On a hot, 100-degree temperature day in Florida, Serena was not moving her feet in practice as much. When he asked her to move her feet more, she simply asked "Why?"
Then, Macci reminded her that she wanted to be the number one in the world. In response, Serena Williams replied, "I will be number one."
Macci asked Serena what it would take to get her to move her feet. It was then that young Serena made a very interesting demand. "Rick, I'm really hungry. Can you have Scott go to the snack machine, get me some hot curly fries, a snickers bar, and a Pepsi?  Can you get me a Green-Day t-shirt?"
 

View this post on Instagram

 
This is when Serena promised that if she would have her demands met, she would train harder. Pointing to 12-year-old Venus Williams, Serena said, "You see that tall girl over there? I'll make her look slower than molasses."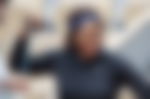 Macci explains how both he and Serena won from the trade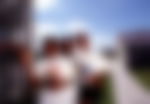 When coach Macci finally brought the snacks that Serena demanded, she took fifteen minutes to patiently eat them. However, The Green Day t-shirt, as Macci explained, would only be able to come the next day.
Nevertheless, Serena then got back to practice. "15 minutes later, she gets on the court, for one hour straight, she's popping the popcorn, extra butter." Macci describes in his trademark style. "Sweat's coming off this little girl like Niagara falls."
 

View this post on Instagram

 
ADVERTISEMENT
Article continues below this ad
Finally, at the end of the session, Serena turned to Rick and smugly said, "You better have that green day t-shirt here in the morning." Then, she walked off.
"Moral of the story? I won, I motivated her. She won, she got better!" Macci explained.
ADVERTISEMENT
Article continues below this ad
Macci has always been a huge spokesperson for both Venus and Serena Williams. He was in awe of not only their talent but their mental toughness and attitude as well.