Garbine Muguruza Refuses To Judge Her Coach and Team Based on Her Results
Published 01/07/2021, 12:30 PM EST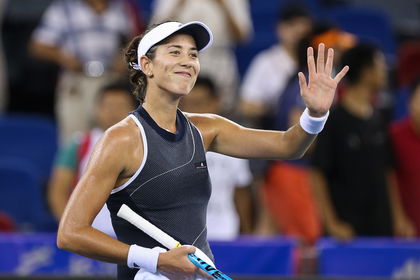 ---
---
Tennis has always been a sport of attachment. One not only earns good friends but develops strong connections with the coaching and supporting staff. That is why even fans start associating them in pairs like Toni and Rafael Nadal, and Serena Williams and Patrick Mouratoglou. Recently, two-time Grand Slam champion Garbine Muguruza spoke on whether it's easy for her to change coaches or not.
ADVERTISEMENT
Article continues below this ad
"In my case, it's a difficult thing to change teams, or coaches, I feel like, once I decide I have a team, I stick with it. I'm not a type of player that if I have a great year, it means I have a great team. And if I had a bad year, that means I have a bad team," said Muguruza at the press conference in Abu Dhabi.
Muguruza clearly said that she was not one of them who used to judge their coaches on the performances of just one year. She highlighted that she liked to stick with her coaching team without worrying about the results.
ADVERTISEMENT
Article continues below this ad
"It's very hard to change"- Garbine Muguruza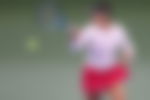 Muguruza mentioned that she liked to go by her feeling. She even said that she was patient enough to give an adequate amount of time to her team, even if the results were not good.
"Well, it's more about my feeling. And if I feel this is the right team, and we have to work and we have to, you know, be patient because results might come then I always believe in that," added the Spanish player.
Muguruza went on and talked about her belief as well. She said that it was really hard for her to change her team frequently.
"So for me, yes, it's very hard to change. I normally like to stick with my teams and I always believe that team that I have is going to be for my entire career. That's my belief," continued the World No.15.
Muguruza reveals her way of parting ways with coaches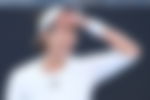 Fans are quite aware of how ugly things turn up sometimes when a player and a coach decide to part ways. In another question, Muguruza revealed her style of partying ways with her team when she believed that things were not going right between them.
"I like to speak with my teams, especially with my coaches because when we get to that point…I feel like things are not going well or we know that maybe we need a new voice or you have to maybe look for somebody else that helps you you know, maybe you need your another player now so you need another type of coaching," said Muguruza.
She believed that these conversations should happen between the coach and player without the involvement of any agent. She even said that one should not be rude while having such conversations.
ADVERTISEMENT
Article continues below this ad
"For me, it's really for the two people we know we feel it for me is not out of nowhere. Okay? You're fired. No no no no. Thank you," concluded the 27-year-old player.
Thus, Muguruza was quite clear in her approach. She emphasized that bonds were really important for her and was never easy to change her team. She also talked about the way she used to deal with coaches once they were on the verge of parting their ways.
Right now, the World No.15 is playing at the Abu Dhabi Open 2021. She will face Aliaksandra Sasnovich in the next round of the tournament.
ADVERTISEMENT
Article continues below this ad