'Get Me the Biggest Cheater..'- Serena Williams' Father Richard's Biggest Gamble in Training His Daughters Revealed by Childhood Coach
Published 02/23/2023, 1:41 PM EST

Follow Us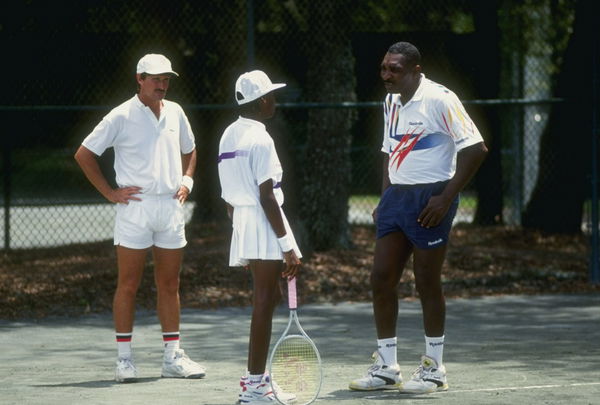 Richard Williams and Rick Macci are two people who get credit for the success of Serena Williams and Venus Williams. The two coaches dedicated their lives to ensure that the Williams sisters would evolve to the highest level. Their efforts and several techniques proved useful. One of the techniques employed by coach Rick Macci was to deliberately make circumstances extremely difficult for the Williams sisters. He made the girls play against good cheats in the academy and their father also approved of it.
Biggest cheater for Venus and Serena Williams
Rick Macci has a YouTube channel and is active on social media.
ADVERTISEMENT
Article continues below this ad
In a recent video he made with David Meltzer, Macci recalled an instance of training the Williams sister. Macci said that coaching should be done in such a way to simulate difficult situations for a player.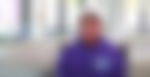 He said that performing well on a good day is easy which is why he does his best to create distractions.
He said that he preferred pitting his players against opponents who cheat. "Anybody can be good when things are going good, okay, and that's why I like to create distractions. You know, I like people to play against other people that cheat."
He further added that Richard Williams would ask him to give him the biggest cheaters in the academy to play against the Williams sister and he would provide one gladly.
"Richard Williams used to say Rick, get me the biggest cheater in the academy and I would say hey Richard, take your pick. You know there's a lot to choose from everybody who makes bad calls, whether on purpose or not."
ADVERTISEMENT
Article continues below this ad
Macci talks about keeping focus
In the same segment of the video, Macci also says that keeping a relentless focus is the key to winning. Playing in the noise in any situation is how one builds up mental strength. He further said that a big aspect of mental strength is not dwelling on the thought of a mistake you might have made in the game. He further says that it is a skill and art and the more a player practices it, the more it happens naturally.
"In my opinion, who can manage that at the highest level, forget about the interception, forget "I just fumbled the ball", forget "I missed the tackle", we don't know what's really going through their head," said Macci. "Who can move on and still keep that belief and this is like life and sports. You just got to keep going, but it's a skill, and it's an art, and the more you buy into it, it just happens naturally."
ADVERTISEMENT
Article continues below this ad
Watch this story – 'Serena Was a Prankster' – Legendary Coach Rick Macci Reveals How Serena Williams as a Kid Was Different Than Venus Williams
Macci is a legendary coach and has decorated his students with several accomplishments. He still teaches young players and will continue to churn out world champions.