Going Strong at the Australian Open, Mom-Of-One Victoria Azarenka Craves Revenge Against Familiar American Opponent – 'Really Tough Battles..'
Published 01/23/2023, 6:00 AM EST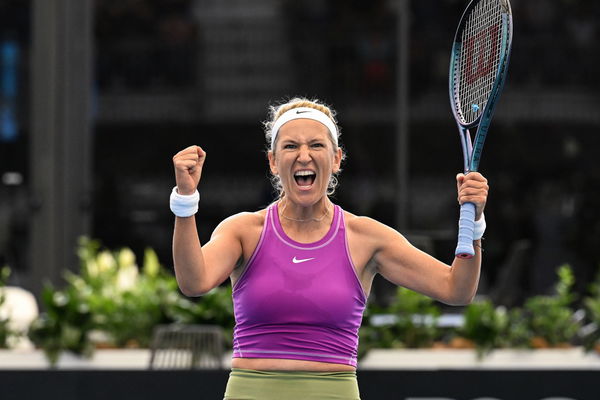 Victoria Azarenka, the Belarusian tennis star, has made it to the quarterfinals of the Australian Open 2023. She took down China's Lin Zhu in the fourth round of the tournament this morning. Having made it here, Azarenka, who is playing under a neutral flag, will now be facing Jessica Pegula in the quarterfinals tomorrow. In her post-match interview after defeating Zhu Lin, Azarenka shared her thoughts before hitting the court with Jessie.
While the interviewer was persistent in her questions, Azarenka answered all of them with visible ease. Talking about Jessica, Victoria says she wants revenge. But why? Well, she ties the threads on that too. Although the two are great friends, tomorrow's match is going to be one great roller-coaster ride for tennis fans across the world.
ADVERTISEMENT
Article continues below this ad
Victoria Azarenka is playing against her friend Jessica Pegula
The interviewer questioned during the AO official press conference, "You face Jessie (Jessica Pegula). What do you make of her as an opponent, her rise to no. 3?"
Victoria was all praise for Pegula, as she said, "She's an amazing player." Azarenka continued talking about Pegula's performance in the previous years, "Her stability and consistency throughout I wouldn't only say last year, I would say the years before that. She's been an incredible player."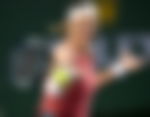 Then, with a chuckle, she added, "She got me here, so I definitely want revenge."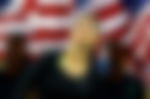 Azarenka told the media that she and Pegula are great friends, and she admires her a lot. Their battles are never easy, and on that ground, she isn't expecting any miracle tomorrow. However, she knows, "We have really tough battles every single time….it's going to be tough, it's going to be a lot of rallies, the ball is going to be low. Doesn't really make it easier to think that I know who I'm playing."
The two also practice together and hence are quite comfortable with each other's forms.
Azarenka during the fourth round against Zhu Lin
ADVERTISEMENT
Article continues below this ad
During the interview, Azarenka also talked about what it was like in the fourth round with her opponent. She admitted that not knowing much about your opponent's style can get you frustrated. However, she added that it is better to know what you have power over and what you don't. She could not control Zhu Lin's powerful game, hence she decided to step up her game mid-match.
This makes it quite understandable as to how the first set went to Zhu Lin and then Azarenka dominated the last two sets. However, the late night finish of the match irked several fans and veterans of the sport.
WATCH THIS STORY – Hilarious Meaning of Roger Federer, Rafael Nadal, Novak Djokovic, and Serena Williams on Urban Dictionary! 
ADVERTISEMENT
Article continues below this ad
Circling back to her realization, it might help her when she is against the world's no.3 tomorrow. Pegula has been incredibly consistent with her form and her forehand just keeps getting better. Who among the two friends do you think will win this match?
Let us know in the comments!