'Guy Living in My Closet' – Chris Evert Narrates Horrific Fan Interaction Back in the Day
Published 05/16/2022, 8:57 AM EDT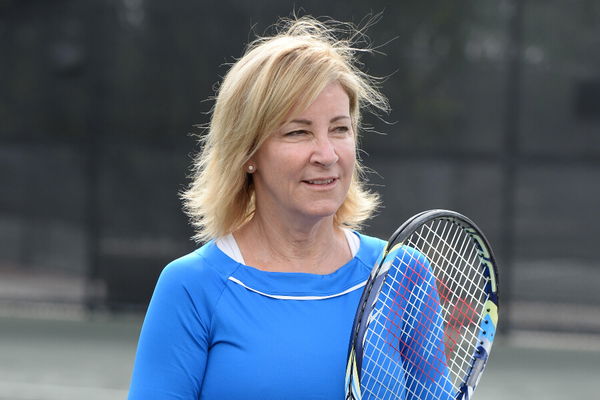 Chris Evert is one of the greatest athletes that the sport of tennis has ever seen. In her 17-year-long gracious career, the American became the world no. 1 and won 18 Grand Slam titles. Beating the best of the players of her time, Evert took no time in creating a massive fan base.
The fans of a player often act as their biggest asset and so was the case with Chrissie. The fans of the legendary player stood by her through thick and thin of her life. The legendary American also made sure to give it back to her fans by regularly interacting with them. However, there would be certain occasions where fans cross the line and invade the private space of the player.
Recently, Evert described one such fan interaction incident.
ADVERTISEMENT
Article continues below this ad
A horrific fan interaction that left Chris Evert in shock
Since her retirement, Evert has been a highly tech-savvy entity. She is one of the handful people of the 60s-70s generation who have lived up with time, evolving with the use of technology. Living up to her tech-savvy quotient, Evert often appears on podcasts. Even though it wasn't her first podcast participation, it was undoubtedly a special one as she shared some of the untold stories of her career.
Making Evert talk on a variety of topics revolving around her personal as well as professional life, podcast host Jon Guerrica asked Evert to narrate one of the strangest fan interactions she remembers during her prime days. Taking no time to answer, Evert immediately countered Jon by saying, "I have had some that weren't so good." 
ADVERTISEMENT
Article continues below this ad
Going ahead, the American started narrating one such incident. Walking down the memory lane, she revealed an incident that left everyone in sheer shock.
"I had a guy living in my closet. I was getting some housework done and the door was I guess Open. A guy slipped in. He was living in my closet, smoking cigarettes. Three or four days later, somebody found him and he went to jail."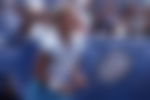 ADVERTISEMENT
Article continues below this ad
The incident narrated by Evert is not just a one of case. A number of other players have also faced such incidents at some point in their career. The result? Such incidents often leave players cutting themselves off from their fan, which in the end, harms their image.
Watch this story- The Greatest Comebacks in Tennis