'Hard for a Lot of People..'- $ 47 Million Worth Retired Star Reveals 'Greedy' Reason Behind Quitting Tennis at 25
Published 12/29/2022, 10:35 AM EST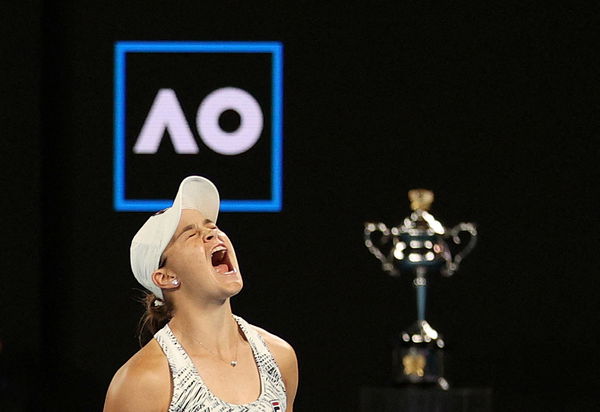 Ashleigh Barty, the former Australian tennis star talked about her decision to quit early in a rare interview. She shared that since then, she has integrated into a less hectic life effortlessly. She further claimed that she has no regrets about her decision.
Barty retired in March 2022 to focus on other objectives than tennis. She became the nation's first champion in 44 years when she won the 2022 Australian Open in Melbourne. Fans were surprised and bewildered about her decision. In the interview, she explained her stance and was grateful for the support and wishes.
ADVERTISEMENT
Article continues below this ad
Australian tennis star shares her views about her early retirement
The Australian tennis ace defied expectations when she retired at such early age. Ashleigh Barty had also taken a sabbatical from playing tennis professionally between September 2014 and February 2016. The second half of that time was spent playing semi-pro cricket. She originally declined to explain, but eventually revealed to her supporters that she required some mental rest. In the exclusive interview, she shared that the rankings weren't an important factor in her life. She added," That was hard for a lot of people to understand."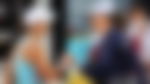 Barty had unanticipatedly revealed her impending tennis retirement. Just two months before the announcement, she won the 2022 Australian Open in front of her local crowd. The Australian stated that her entire worldview had radically changed after her win at Wimbledon. She went on to add that she knew in her heart that she would be departing shortly. Barty claimed that the decision was long overdue. She continued by noting that she had been thinking about it ever since she fulfilled her childhood dream of winning Wimbledon.
Barty further chimed that everyone has different dreams and different ways of defining success.  She was fortunate to live out her ultimate childhood dream.
ADVERTISEMENT
Article continues below this ad
She also explained," ..and now it was time for me to explore what else was out there and not be, I suppose, greedy in a sense of keep playing tennis because that's what I was expected to do, and then you blink and maybe the other things have passed you by." Since retirement, she has devoted a lot of her time to her friends and family. Her earnings from prizes and endorsements totaled close to $47 million.
The Tennis ace and her illustrious 2022 campaign
Barty's early-season success did not foretell what would come. At the start of 2022, she won the singles and doubles titles at Adelaide International. At the Australian Open, the Australian won her third Grand Slam title with style. During her remarkable title run, she had only dropped serve three times and didn't lose a set. She later withdrew from the Miami Open and Indian Wells Open, claiming tiredness.
ADVERTISEMENT
Article continues below this ad
Watch this story: Rafael Nadal, Naomi Osaka, Andy Murray. Ashleigh Barty and other tennis stars to watch out for at the Australian Open 2022 
Ashleigh Barty revealed her decision to stop playing tennis in an Instagram post. She was in the finest form of her life when she announced her retirement at the tender age of 25. The Australian, however, is highly self-aware and has always lived life on her terms. Let us know what you think about Barty and her playing style in your comments below. It