"Has a Limited Number of Chances" – Trainer Reveals Naomi Osaka's Biggest Goal of 2021
Published 01/01/2021, 12:36 AM EST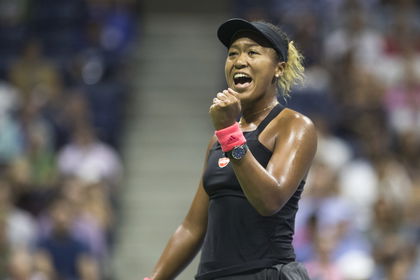 ---
---
The new season is coming up and different players have made different resolutions for it. While some already had a phenomenal 2020 season, some would like to improve their gameplay in 2021. The US Open 2020 winner Naomi Osaka also has some intriguing ambitions for the next season.
ADVERTISEMENT
Article continues below this ad
Osaka's trainer Yutaka Nakamura recently revealed the Japanese star's biggest goal of 2021. He has been training with her since June and is currently preparing her for the Australian Open 2021.
"Naomi has described her biggest goal in 2021 as doing well in the Tokyo Olympic Games. In the remainder of her career, Naomi can likely only compete in the Olympic Games in Tokyo, Paris in 2024, and Los Angeles in 2028," said the cheerful Nakamura.
ADVERTISEMENT
Article continues below this ad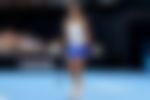 The 2020 Tokyo Olympics were postponed due to the coronavirus pandemic. However, Osaka's ambition remains the same and she will be practicing hard to accomplish her goal.
"She has a limited number of chances, and one of them is in Tokyo. Furthermore, there are four Grand Slam tournaments, and we would like to prepare so that she can perform her best in those events," added the trainer.
The trainer also talked about Osaka's other ambitions. He highlighted that she was also preparing to perform really well in all the other slams as well.
Naomi Osaka is trying to adapt to situations, says trainer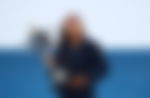 Nakamura also described how Osaka is preparing in order to accomplish her goals, emphasizing that she was trying hard to adapt to different conditions.
"Though some things remain uncertain due to the coronavirus pandemic, we keep in mind to faithfully do what we have to, each day. If it's something we have control over, we do it, if there is a change, we adapt to it."
ADVERTISEMENT
Article continues below this ad
In regards to the Olympics, Naomi is thinking about what she can do in the environment she is now in," concluded Nakamura.
Fans expect a lot from the Japanese star. However, the world number three will be playing after almost four months, at the Australian Open 2021. It will be exciting to watch her play again.
It will also give her fans an idea of how well she is preparing for the Olympics, and if she will be able to accomplish her biggest goal of 2021 in Tokyo?
ADVERTISEMENT
Article continues below this ad