"Have Got a Few Years Left": Simona Halep Sends Stern Warning to the Next-Gens
Published 12/06/2020, 12:30 PM EST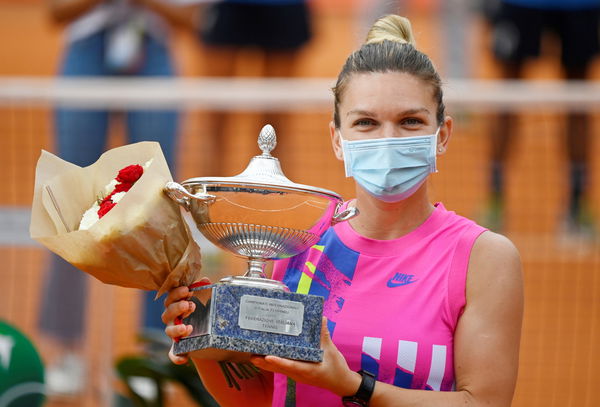 ---
---
Two-time Grand Slam champion Simona Halep had an amazing 2020 tennis season. She ended the year as the World No.2, right where she had begun it. It was against some new and young players against whom Halep really struggled to play some good tennis. However, she believes that she will play for at least a few years, which is worrisome for the youngsters.
ADVERTISEMENT
Article continues below this ad
Recently, she posted a short film about herself on Twitter. In that, she talked about the new generation players coming in the WTA. She also discussed the challenges and how conditions are a lot different today for them.
ADVERTISEMENT
Article continues below this ad
"There's another small challenge now, for the little ones. The next generation who are 19-20 years old. When I first entered the chart, at 21-22, I can now afford to say this, I don't know if it's nice or not, I thought of 28-30-year-olds as old. Old ladies and now I have gotten to that point," said Halep.
It was evident she believes that the improvement in technology has helped players get away with their age. She emphasized that the young generation didn't just have to compete with fellow 19-20-year-olds but also with 28, 29-year-olds like Halep herself who also have the same energy and stamina.
Halep lost one of her key matches against Iga Swiatek at the French Open 2020. In stunning fashion, the 19-year-old thrashed her in straight sets and went on to win the title.
"Have got a few years left"- Simona Halep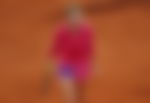 Halep clearly reflected that there was a complete turnover in tennis at the moment. She even cited an example for telling how this transition took place.
ADVERTISEMENT
Article continues below this ad
"At Shenzhen, actually, when I saw I was the second oldest- Kvitova was the oldest, I was second. I thought to myself, like, 'Wow, everything's turned around'. It's interesting to be in that position, too…That's my feeling. I've got a few years left," added the 29-year-old Romanian player.
Simona Halep is certainly at an age which she used to consider 'old'. However, she is enjoying some terrific form at the moment. It is because of this competitive nature of players even at the age of 30 that makes her feel that it will be much more challenging for the next generation.
The Romanian will be back on the court at the Australian Open 2021. With her current form, she will certainly be starting as one of the favorites for the title.
ADVERTISEMENT
Article continues below this ad