"Have No Answer": Husband Alexis Ohanian on Serena Williams' Retirement From Tennis
Published 03/26/2021, 7:44 AM EDT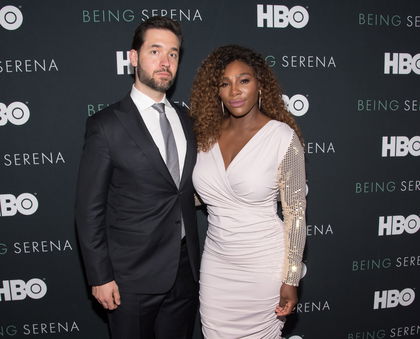 ---
---
Serena Williams got off to a great start in the 2021 tennis season. The tennis queen managed to defeat both Aryna Sabalenka and Simona Halep at the Australian Open 2021. Even though she lost to Naomi Osaka in the semis, she proved that she still has a lot of tennis left in her.
ADVERTISEMENT
Article continues below this ad
23-time Grand Slam champion Serena Williams is 39 at the moment, and fans suspect that she could bid goodbye to the sport at any moment. They haven't forgotten Maria Sharapova's sudden retirement and will hope that they won't get to experience another shocking retirement announcement.
In a recent interview, Serena's husband Alexis Ohanian faced a tough question. He was asked when an athlete would get to know that his or her time is over. This must have been in reference to Serena's possible retirement. The interviewer even asked how long Serena could hold on for, especially now that she is a mother.
ADVERTISEMENT
Article continues below this ad
"Dude, I can't," began Alexis. "I have no answer. I have no idea. I'm here supporting, you know, the same way she's a ceaseless supporter of my career. She puts up with a lot more than I do for sure."
Alexis surely refused to speak about Serena's retirement plans. He believes that it is completely her decision, and he is in no position to speak on behalf of her.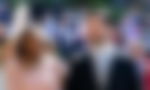 "This is something only she is gonna know"- Alexis Ohanian on Serena Williams' call for retirement
Alexis reflected that he supports Serena by advising her, but ultimately, she is the one who takes her decisions. He feels that only Serena can answer the question about her retirement.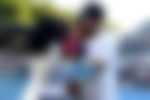 "You know, I think this is something only she is gonna know and only she's gonna answer. At the end of the day, I just continue to be in awe of everything she does and continues to do," added Alexis.
ADVERTISEMENT
Article continues below this ad
As of now, Serena Williams is not playing at the Miami Open 2021 due to an oral surgery. However, she will hope to return on the court as soon as possible and will look forward to playing some exceptional tennis once again. Will Serena be able to win her 24th Grand Slam title before bidding goodbye to the sport?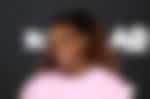 ADVERTISEMENT
Article continues below this ad