"Have to Take a Lot of Chances": Maria Sharapova Opens Up on Her Idea of Investment
Published 03/21/2021, 8:01 AM EDT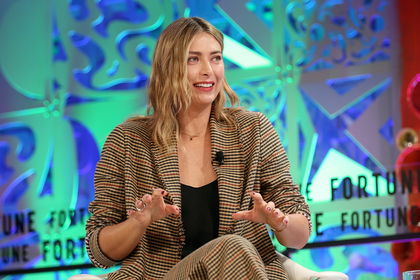 ---
---
Former Russian tennis star Maria Sharapova, who has been indulging her entrepreneurial side full-time since bidding adieu to the game, has opened up on how it pays for investors to be patient with the people they put their money on.
ADVERTISEMENT
Article continues below this ad
In a conversation with Holly Thaggard, Founder and Chair of Supergoop!, a protective skincare brand that brings out a range of products specializing in UV protection, Sharapova said there's no playbook that says every dollar invested will fetch assured returns.
Maria Sharapova has said one needs to be patient with people one invests in
ADVERTISEMENT
Article continues below this ad
The five-time Grand Slam champion said every "diligent" or "smart" investment move might not "pay off", but it's important to trust one's instincts and back the people one has invested in.
"You have to take a lot of chances to see reward(s). You have to invest in people, your time and energy," the 33-year-old Sharapova said.
It's safe to say the Russian hasn't come to regret her investment choices to this date, but she wasn't guaranteed success when she started out.
What stood out in her investments is that she explored commercial or business opportunities in some of her interests outside tennis and put ideas into practice. And helping her in this journey were people whom she trusted to take her ideas forward and turn them into successful ventures.
Maria Sharapova credits 'Supergoop' success to "beauty of collaboration"
While it was the recipe for success with her maiden and primary commercial venture 'Sugarpova', a candy line that she nursed and nurtured into a global enterprise.
And it was the same philosophy that stood her in good stead when it came to investing in 'Supergoop' and watching it grow.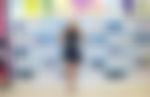 On her collaboration with Thaggard, the 2-time French Open champion said working with her, bouncing ideas off each other was the key to making the brand a success.
ADVERTISEMENT
Article continues below this ad
"That's the beauty of collaboration, of working together. Of not just investing dollars but of investing time," the Russian said.
Battling a persistent shoulder injury in the latter half of her career, Sharapova announced retirement from tennis. She finished with 36 WTA singles titles, including five Grand Slams.
ADVERTISEMENT
Article continues below this ad