'I Need Thor' – Serena Williams' Husband Alexis Ohanian Gives a Marvel Cinematic Universe Analogy to Tell About His New Business
Published 05/27/2022, 1:06 PM EDT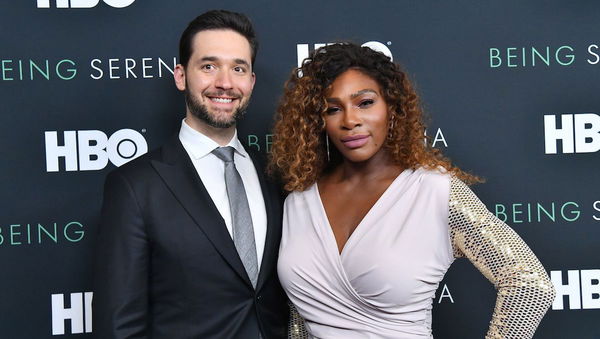 Serena Williams' husband, Alexis Ohanian, has been doing some impressive work in the business world. His Seven Seven six Foundation has been doing great in terms of investment and helping young entrepreneurs.
Now, he recently came forward to support a start-up app called Cabal. This application will help people communicate with investors in a more effective way. Also, it will lead to a secure channel where people can find the perfect investor. Recently, Ohanian gave a Marvel Cinematic Universe analogy to convey the investing method more clearly. 
ADVERTISEMENT
Article continues below this ad
Alexis Ohanian explains the Cabal app in a unique way
During the interview, he mentioned that signing with a top firm was like joining the Avengers. "The most sophisticated founders can cut through the BS, and what they realize is, you may have the Avengers on your cap table, but when Thanos shows up and they send Hawkeye, they're like 'Why the hell would you send Hawkeye? I need Thor," Ohanian said about the Cabal app, as he talked about sighing with a big company.  
Exciting times for investors who do the work.
Less exciting times for everyone else 😏😏

— AlexisOhanian7️⃣7️⃣6️⃣ (@alexisohanian) May 26, 2022
"Now, the best founders can build a cap table based on the individual superheroes they can pull on," the Reddit co-founder further said. 
Recently, he also posted a few stories on his Instagram, talking about the Cabal app. In one of the stories, he wrote, "Cabal is gonna be great for investors who do the work."
In another story, he joked about his analogy and said, "Don't settle for Hawkeye."
Watch This Story: Serena Williams vs Bubba Wallace, net worth comparison 
Notably, Brian Murray and Fahim Ferdous are the founders of this app and they have already raised $8 million thanks to Brian's firm Craft and Alexis Ohanian's firm Seven Seven Six. 
Serena Williams' venture capital raised massive money 
ADVERTISEMENT
Article continues below this ad
This Cabal app could help Venture Capital firms in a great way and we know that Serena's Venture Capital, Serena Ventures, has been a massive success. Earlier, it raised around $111 million after investing in it for a very long period.
ADVERTISEMENT
Article continues below this ad
However, fans are more interested in her return to tennis. Earlier, she talked about a possible return to Wimbledon this year. Even if she plays, it will be tough for her to go far in that tournament, as she hasn't played for a long time on the tour. 
Can Serena make a strong comeback at Wimbledon? Let us know in the comments.