'Maybe the Guy Thought He Was Richard Williams' – Serena Williams' Former Coach Rick Macci Opens Up on Will Smith Slapping Chris Rock at Oscars
Published 04/26/2022, 2:27 AM EDT

Follow Us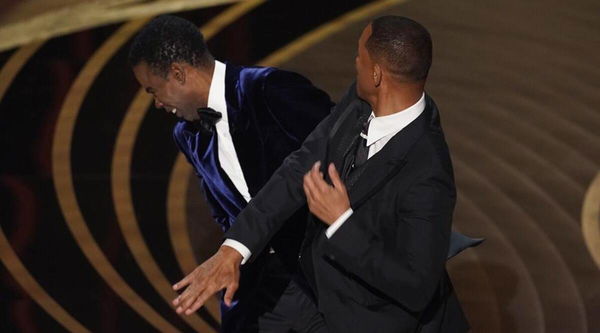 While Richard Williams introduced Venus and Serena Williams to tennis, it was Rick Macci, who became their first professional coach. Macci struck a great bond with Richard, the Williams sisters' father. The two worked hard to ensure the two sisters excelled in the sport.
Further, the movie 'King Richard' beautifully depicts their story. The film has been critically acclaimed and has gone on to win several awards. Recently, it bagged the Oscar in the 'Best Actor' category. Moreover, Will Smith, playing the role of Richard Williams, won huge praises for his performance in the film.
ADVERTISEMENT
Article continues below this ad
However, Will created a stir shortly before winning the Oscar. He was apparently unhappy with Chris Rock's joke about his wife. Subsequently, he stepped onto the stage and slapped him. Recently, Rick Macci opened up on how this incident affected the whole story about King Richard.
Serena Williams' former coach details Will Smith's Oscars controversy
During the PBD Podcast, Rick Macci talked about Will Smith's Oscars incident. He said, "When I went to the red carpet and the after-party and I met will and it was kind of interesting. He was more excited to meet me than me to meet him. It was kind of a weird dynamic because you got to remember when you're a character, and you're into someone that deep okay and I didn't really understand that because that's not my world. No one had a better front row seat than Rick Macci, other than maybe the wife because I was there every day five hours a day, six days a week that doesn't sound like a lot but you go 365 days a year for four years, there's a lot of crap that could go on and blow the whole thing up."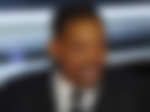 Further, he added, "So I'm there every day and that's why I love Richard even though he was out there on a lot of stuff. So Will got so into the character when I saw the movie, when we had the screening in Voca, it blew me away. The subtleties, the nuances, the walk, the talk, the idiosyncrasies, it took him two hours just to put on how he had to look like Richard. It was beyond Richard and this is what I've told other people when I spoke to him so and you gotta remember this happened during the pandemic so this guy was probably going into this shopping mall, he was probably going home talking to his kids, like that he became Richard."
Rick Macci shares an example of the incident in 1994
Giving an example about Richard in 1994, Macci said, "There was one scene in the movie where it was in my office in 1994 before Venus was going to make her debut, and I don't know, it's day one or some TV show and the guy asked Venus, do you think you can win and Venus goes, I know I can and then the guy pressed her you say that so confidently and Venus goes, I am confident and then the guy goes why are you confident and she goes because I am and then Richard blew a gasket."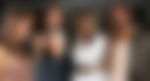 WATCH THIS STORY: The Greatest Comebacks in Tennis
ADVERTISEMENT
Article continues below this ad
Talking about Richard's reaction, he said, "He comes running onto the set okay and just tortures the guy and I'm sitting here going, oh my god. He didn't assault him but he got that far from his face, got his grill, just said, listen leave her alone. She's a little you know, a little black girl, you know your a** is going to be in the ground, you know He just blew a gasket. Richard was so protective of those girls and Will even made reference of that when he saw that in 94."
Macci was confident Will Smith will win the Oscar for King Richard
Concluding his remarks, he went on to add, "It will brought that up but I'm sure that was discussed a lot during the movie so now you go through the movie and the minute I saw it, I've told other people, he's going to win an Oscar even though I don't know how that stuff works. In my opinion, he was going to get an Oscar. So now when he's at the Oscar, that reaction was beyond bizarre that doesn't mean I'm justifying it but something inside of him made him do that because looking back, I'm sure he wished he wouldn't have done it because the ripple's worse than now the action but maybe the guy thought he was Richard Williams."
ADVERTISEMENT
Article continues below this ad
However, Will apologized for his inappropriate behavior during his acceptance speech. He left Serena and Venus emotional after honoring their father. Additionally, he thanked them for giving him a chance to play their on-screen father. All's well that ends well, indeed!