How Many Languages Does Naomi Osaka Speak?
Published 11/25/2021, 4:00 PM EST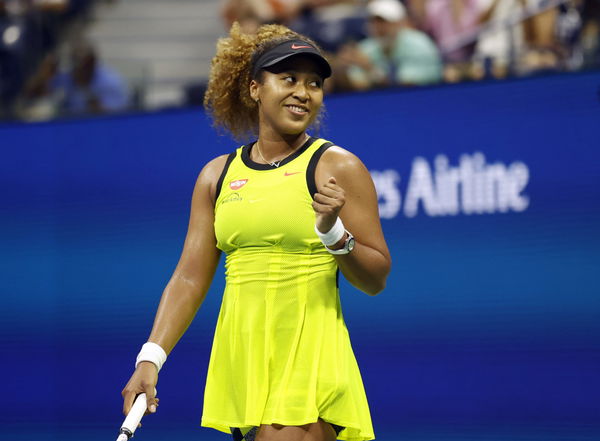 The Japanese star, Naomi Osaka, was born in Osaka, Japan in 1997. When she was three years old, her family shifted to New York, America. Osaka's journey as a tennis player was similar to that of Serena and Venus Williams as she was trained by her father, Leonard Francois. Her father hails from Haiti while her mother is Japanese, and Naomi grew up in the United States. And due to her multi-cultural background, she can speak various languages.
Let's look into details about the languages Naomi Osaka speaks.
ADVERTISEMENT
Article continues below this ad
How many languages does Naomi Osaka speak?
Naomi's older sister, Mari, also played professional tennis, and they were both coached by their father, much like Venus and Serena Williams were coached by Richard Williams. Naomi has always had a strong connection to her Japanese and Haitian roots and she represents Japan on the international stage.
In an ask-me-anything session on Instagram, the 4-time Grand Slam champ was asked, "How many languages can you speak?" Naomi replied via her story and wrote, "3/4, 1/4, and 1/10" with the flags of USA, Japan, and Haiti placed underneath each, respectively. She also added, "I don't know how to explain it better."
Summing up, Naomi speaks three languages – English, Japanese, and Haitian Creole and also rated her fluency in each, with English being the language she's most comfortable in.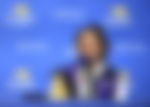 Interestingly, Haitian Creole is a very rare language spoken by just 10-12 million people worldwide. It is one of the two official languages of Haiti, along with French.
Osaka's connection with Haiti
The reason behind Osaka's command over Haitian Creole is her father, Leonard Francois, who is Haitian. They moved to Leonard's parents' house in America when Naomi was three years old. Interestingly, Leonard was extremely inspired by Venus and Serena Williams.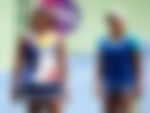 Watch this story: The Journey of Roger Federer to the Elite Billionaire's Club
ADVERTISEMENT
Article continues below this ad
Tennis players who speak many languages
Many tennis players on the tour are multilingual athletes. Novak Djokovic of Serbia can speak an astonishing 11 different languages. The Swiss legend, Roger Federer has command over five languages, while Rafael Nadal can speak three different languages.
In terms of multilingual players on tour, Naomi is certainly in esteemed company.
ADVERTISEMENT
Article continues below this ad