How Much Money Does Naomi Osaka Have?
Published 02/19/2021, 5:10 AM EST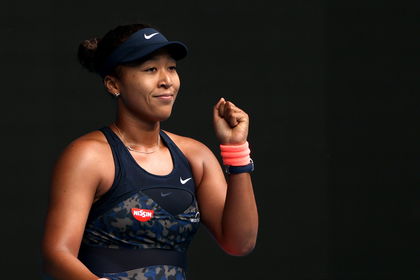 ---
---
Naomi Osaka is now ranked as the third-best player on the WTA Tour. All of her success is well deserved, and the Japanese star has quickly become one of the most loved players on the circuit. Furthermore, she has also gained incredible wealth through her on-court success.
ADVERTISEMENT
Article continues below this ad
Osaka is a three-time Grand Slam champion who is on an upward path in her tennis career. She's been quite dominant with her game and has been attracting a lot of endorsement deals through her success. How much has the 23-year-old earned from the sport so far? 
Naomi Osaka means business, and she's already making a mark. Last year, she overtook Serena Williams as the highest-paid female athlete and dethroned the American who had been holding that position for four straight years. 
ADVERTISEMENT
Article continues below this ad
Naomi Osaka: Net worth and career earnings
Osaka is just 23-years-old, but she already had a staggering net worth of $25 million in 2020. This is a huge number for someone who is yet to reach their peak. 
Osaka has seen an incredible rise and is destined to go down as one of the greatest ever. Although she turned pro in 2013, it took a couple of years for her talent to be noticed on the biggest stage. Since then, it has been a wonderful ride. 
As per Forbes, Naomi Osaka made a whopping $37.4 million in 2020, which skyrocketed her net worth. This is a huge increase as the Japanese tennis player earned somewhere around $25 million in 2019.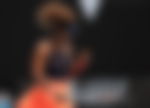 Furthermore, Osaka's career-earnings are split between the prize money she receives from tennis and her endorsement deals. It is the latter that fetches her the bigger bucks when compared to her beloved sport. 
As per the WTA website, Naomi Osaka has earned $17,770,234 in prize money. This is an accumulation of all the events she's won and the others that's she's been a part of. A huge chunk of this prize money will be from the three Majors titles she's won.
How much does Osaka make through her endorsement deals?
This is where the catch is! Endorsement deals play a major part in skyrocketing an athlete's net worth, and that is the case for Osaka as well. She has tie-ups with several major brands that pay her millions annually. 
Some of the major companies sponsoring Naomi Osaka are All Nippon Airways, BodyArmor, Mastercard, Nike, Nissan Motor, Nissin Foods Holdings, Procter & Gamble, Shiseido, and Yonex.
ADVERTISEMENT
Article continues below this ad
Osaka made nearly 37-and-a-half-million in 2020, and only $3.4 million of that was from tennis prize money. The rest came through these companies and their endorsement deals!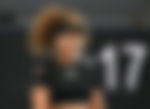 Osaka's net worth is rising, thanks to the major deals that have come her way. Furthermore, a successful tennis career is also helping her win more prize money through good finishes at tournaments. Her earnings reached nearly $40 million in 2020, and one can predict that it will be even higher when the 2021 season wraps up. 
ADVERTISEMENT
Article continues below this ad