How Serena Williams Can Win Her 24th Grand Slam at Australian Open 2021
Published 12/27/2020, 6:38 AM EST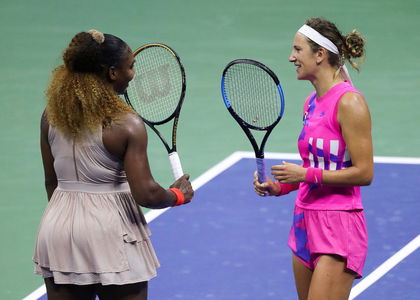 ---
---
For any lesser player, four Grand Slam final appearances in the last four years would make for a fair reading, statistically. But if you are Serena Williams, you would curse your luck at not being able to cross the final hurdle on four occasions and march into the new season with a fierce determination and drive to set the record straight. And that's precisely the thought that would be coursing through the mind of the 23-time Grand Slam champion as she awaits the start of the new season.
ADVERTISEMENT
Article continues below this ad
ADVERTISEMENT
Article continues below this ad
As illustrious as it is, Serena's career has followed a strange trajectory where 23 Major literally came like a breeze while the wait for the 24th, which would tie her with Australian Tennis great Margaret Court for the highest number of Grand Slam titles across the men's and women's fields, has stretched to three years.
Formidable challengers to make Serena's task difficult
Part of the reason for this long wait for the 24th title could be the emergence of a crop of formidable challengers in Belarussian Victoria Azarenka, who Serena incidentally lost to in the semifinals of the US Open this year, Romanian Simona Halep, German Angelique Kerber and Japan's Naomi Osaka, among others.
Also, the American, at 39, isn't a 'young buck', as Canadian tennis star Vasek Pospisil would say. Most other players her age would happily settle into their post-retirement lives and relive the legacies they have left behind. To put things in context, Russian tennis star Maria Sharapova doesn't mind the label 'former' against her name. And she is still only 33.
Ask most tennis stars if they would be happy ending their careers with 23 Major titles, they would readily say 'yes'. However, Serena's cut from a different cloth. In her own words, it's the search for the 24th that has kept her going.
Serena Williams needs to take her serving form into Australian Open 2021
Serena has worked out a fine balance between career and motherhood, devoting as much time to daughter Alexis Olympia as she does to her training blocks.
As she heads into a new season, what will Serena's prospects be at the Australian Open? For starters, the women's draw at the year's first Major won't be any easier to navigate for a 39-year-old. 
However, with Serena, it's always the art of the impossible. She might have to put more trust on her serve and win points without exacting too much out of herself.
ADVERTISEMENT
Article continues below this ad
Longer rallies would make it tougher on her ageing physique to recover between matches and be in top shape for the business-end of the event. Even at 39, she was among the top servers this calendar year and one hopes she can carry her serving form into the new season as it will help her close out points quicker.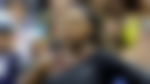 ADVERTISEMENT
Article continues below this ad
As players get older, they trust their net play more than on the baseline. And Serena is no exception to this rule. The American knows how to manage her body at her age, and one hopes the search for her 24th will end at Melbourne Park.