'How's That for a Nugget?'- When Chris Evert Peeked Into an Epic Double-Date Moment With Great Friend Martina Navratilova
Published 07/24/2022, 5:30 AM EDT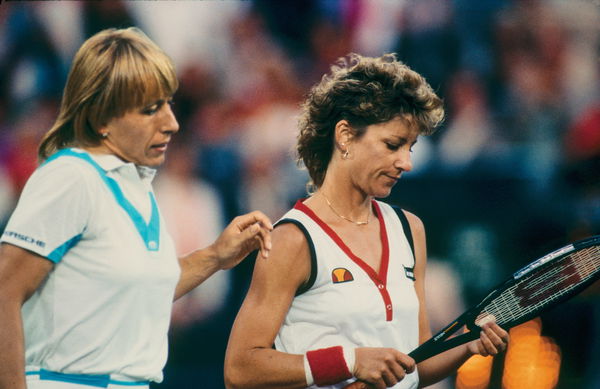 American tennis legend Chris Evert needs no introduction. The 67-year-old is one of the most followed tennis stars to date. After retiring from tennis with astonishing records to her name, she still serves the game with her tennis analysis and commentary. Evert used to rule the court in the 70s and the 80s, along with her archrival and long-time friend Martina Navratilova. The two used to be fierce rivals and were always neck and neck in the running for Grand Slams. However, the two have bonded well off the court and their friendship has grown over years.
ADVERTISEMENT
Article continues below this ad
Recently, Evert shared a group picture where Evert is with Navratilova, Billie Jean King, Dean Paul Martin, and Desi Arnaz. She also revealed interesting dating information.
ADVERTISEMENT
Article continues below this ad
Evert and Navratilova went on a double date
After sharing the photograph from the 70s, the 67-year-old recalled her memory of going on a double date. She tagged Navratilova to remind her they went on a double date with the singer Dean Paul Martin and actor Desi Arnaz.
"Omg: what a great photo! And Dino Martin jr. in the back! Powerful! @BillieJeanKing @Martina."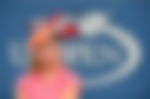 "Btw, this photo reminded me of something…. @Martina and I had a double date with Dino Martin and Desi Arnaz Jr. a looooooong time ago! How's that for a nugget?" She wrote.
Chris Evert overcomes cancer
The year started on a sad note for the legend, as the 67-year-old was diagnosed with stage 1 ovarian cancer. She had to undergo multiple chemotherapy sessions to overcome the deadly disease. To everyone's relief, Evert successfully completed the treatment in May.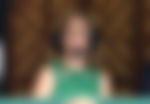 Later, she thanked everyone for their support, saying,
ADVERTISEMENT
Article continues below this ad
"I'm a little out of it (meds) but nonetheless, thankful and relieved I finished my six chemo treatments."
Evert's sister earlier succumbed to the disease, which prompted the 18-time singles Grand Slam champion to take a precautionary test that revealed her condition. Like her close friend, Navratilova is also a cancer survivor. Back in 2010, she successfully completed her treatment for breast cancer.
ADVERTISEMENT
Article continues below this ad
Watch this story: Organizers reveal bizarre reason for Serena Williams skipping Wimbledon Centenary celebration
Evert and Navratilova have seen both good and bad days in life and the way they have supported each other during testing times is a testament to their strong friendship.