'I Believed in Venus and Serena' – Former Coach Rick Macci Explains What Serena Williams' Father Richard Williams Had Written in the Letter
Published 03/06/2022, 10:53 PM EST

Follow Us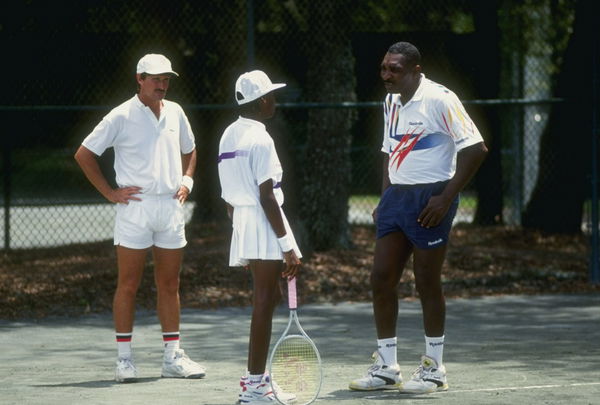 It is no secret the impact that Venus and Serena Williams' father, Richard Williams, had on the sisters' lives. Moreover, the critically acclaimed movie 'King Richard' beautifully depicts this relationship. Richard introduced the two sisters to Rick Macci, who became their first professional coach. The partnership bore fruit as the Williams sisters went on to become one of the most successful pairs of siblings in tennis history.
Rick Macci had a healthy and close bond with the Williams family, especially with Richard Williams. The two worked day in and day out to shape Serena and Venus' careers. Recently, he opened up on the letter from Richard Williams.
ADVERTISEMENT
Article continues below this ad
Venus and Serena Williams' former coach talks about Richard Williams' letter
The 67-year-old, who runs the Rick Macci International Tennis Academy, opened up about Richard Williams and the letter from him. "Like I said, Richard is my best friend one of my best friends of all time, and had nothing to do with how good the girls were, or how good they are now because he was my best friend when they weren't that good," Macci said.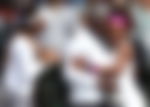 Further, he added, "Forget the financial commitment, okay, it didn't matter. If it was 50,000 500,000 or 2 million, I was on a mission. And Richard, I teamed up, I wasn't going to be denied. Because I believed in Venus and Serena, and I saw what they had. I never saw two little girls move like that. That quick. But there was a rage, there was a rage inside these kids like I never seen in my life."
Talking about his relationship with Richard and the impact he had in the Williams sisters' lives, he said, "That's why Richard and I had this unique friendship, because I became their second father, besides helping them remember, at this stage, from 11 to 15, that's a crucial time in any child's life. So it was much more than me coaching the Williams's, and I don't want to just be known that I coach Venus and Serena, I had a major impact on their life at a very crucial time."
ADVERTISEMENT
Article continues below this ad
Williams sisters' legendary career
While Venus initiated the dominance of the two sisters in women's tennis, Serena soon took over the baton from her. The younger Williams sister holds the record for the most Grand Slam singles titles in the Open Era. Also, she is just one Grand Slam title away from equaling Margaret Court's all-time record of 24 major titles. Meanwhile, Venus has seven Grand Slam titles to her credit, including five Wimbledon titles.
ADVERTISEMENT
Article continues below this ad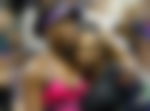 The two sisters are currently out of action with their respective injuries. While Serena suffered a hamstring injury in Wimbledon last year, Venus is struggling with a leg injury. Serena recently admitted being back to light training. Can the Williams sisters make a comeback later this year? Let us know your views in the comments below.