'I Can't Believe I Just Played Serena Williams!'- Emma Raducanu Makes a Statement After Destroying Serena Williams in Cincinnati
Published 08/16/2022, 10:18 PM EDT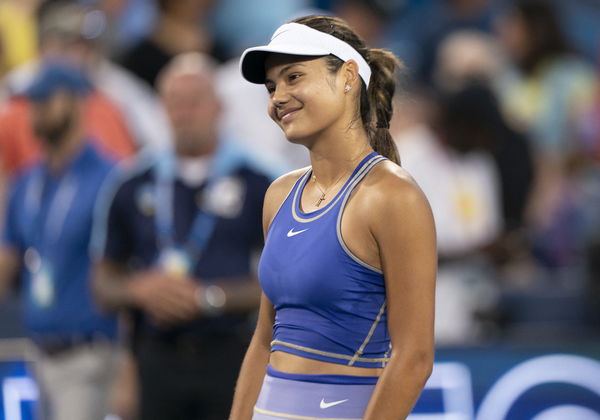 Over the years, Serena Williams has been used to delivering glorious comebacks. The American legend has overcome all odds to become one of the most successful players in women's tennis. However, this time around, her comeback hasn't gone according to plan.
Earlier today, Serena lost in the opening round of the Western and Southern Open in Cincinnati against Emma Raducanu. After the match, the British tennis star talked about her feelings about playing Serena in front of her home crowd.
ADVERTISEMENT
Article continues below this ad
Emma Raducanu realizes her dream of playing against Serena Williams
During the post-match press conference after her opening round win over Serena, an interviewer asked Raducanu about her feelings after defeating the American legend. Replying to this question, Raducanu said, "It feels pretty amazing, to be honest. I can't believe I just played Serena Williams. It's something that I think I'm really fortunate to have been able to do, for our careers to have crossed when there is such a big gap."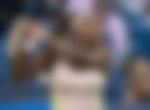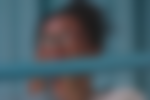 Further, she added, "Watching her growing up, it was an amazing experience to just play her. I think from the beginning to the end, I maybe looked calm, but I just knew how important every single point was, because you let up a little bit, and, yeah, she's going to be all over you. Yeah, she's just such a legend."
Raducanu talks about the growing expectations from her
Further, Raducanu was asked about the expectations of her fans and how those turned out on the court. The reigning US Open champion replied, "Yeah, I was, in the beginning of course, nervous. I think going out there I was really ready to be on my returns and, you know, just the speed of it sometimes like I'd have the ball on my racquet but it was just too powerful."
ADVERTISEMENT
Article continues below this ad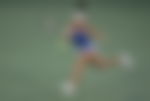 Moreover, she went on to add, "It's a really difficult serve to read. You can't tell where she's going, which makes it even tougher, but I think that the crowd was pretty electric. The stadium was really packed. Even if they were cheering for Serena, I was, like, it's 100% like going to happen. I was prepared for that." 
Concluding her remarks, Raducanu said, "You know, to play the greatest in her home country in a stadium like that, I knew, and I was all for it. You know, if she's maybe going to stop playing soon, then, you know, like 100%, like, Go cheer ahead."
ADVERTISEMENT
Article continues below this ad
Watch This Story: Andy Roddick hails good friend Serena Williams for coming up with insane wording for her next phase of life
Raducanu will be thrilled with her display against Serena. She produced a dominant display, ousting the 23-time Grand Slam champion in straight sets 6-4, 6-0. Next up, she'll face the challenge of Victoria Azarenka. Can Raducanu dig deep in Cincinnati? Let us know your views in the comments below.