"I Feel Like I'm a Standup Comedian" – Naomi Osaka Emphasizes the Change She Has Gone Through After an Eventful Last Year
Published 05/20/2022, 11:38 PM EDT
Japanese tennis star Naomi Osaka has been one of the best tennis players going around in recent times. The 24-year-old has already won 4 grand slams at a very young age. Given her popularity. She is currently ranked at the top of the list of high-paid female tennis players. However, the former world number 1 is not in the best of her form after she dramatically pulled out of last year's French Open mid-way citing mental health anxiety issues.
Also, her return to the game after the break has not been satisfactory. The 24-year-old did well to reach the finals of the Miami Open, where she lost to current world number 1 Iga Swiatek. In the rest of her outings, she has not given any significant performance.
ADVERTISEMENT
Article continues below this ad
Naomi pulled out from the recently concluded Italian Open because of her Achilles injury. However, she is back and roaring to go into the Roland Garros 2022.
In the pre-tournament press conference, Naomi looked pretty confident and composed while answering the questions. One such question she answered was about the changes that she has experienced in herself after all that she went through last year.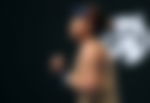 Naomi Osaka Is Not Funny Anymore
Replying to a question about what has changed in her life after an eventful last year. The 24-year-old replied that she used to be funnier. As she used to emphasize less what she was going to speak. However, now the scenario has changed as she is very careful with her words and usually molds them according to the preference of the crowd she is addressing to.
 

View this post on Instagram

 
"I was funnier back then. I used to be able to like say a joke and not really care if anyone got it like I can re-explain the joke or whatever so, I feel like the thing that's changed is like me trying to figure out the crowd." She said.
Also, adding to that, she compared her current condition to that of a standup comedian who has to deliver the jokes as per the taste of the audience. However, she concluded by saying that, still for most of the time, she loves being herself.
"I feel like I'm a standup comedian. And I am trying to figure out what's ok and what's not ok. But yeah, I think maybe that's changed for me. I'm kind of analyzing what I can say and what I can't say. But for the most part, I try to be kind of myself." She concluded.
Naomi's Battle With Mental Health
ADVERTISEMENT
Article continues below this ad
Naomi recently talked about her battle with mental health. She said that the main reason obviously was to give herself some time.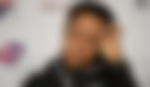 But eventually, the 24-year-old also wanted to set an example for the future generation of athletes. As the athletes are expected to just keep quiet and play the game.
ADVERTISEMENT
Article continues below this ad
Watch this story: Rise of a Superstar- Iga Swiatek Victorious Moments on the WTA Tour
Given the public nature of their profession, the felt athletes need to come out and express what they are going through and seek help if needed.