'I Have a Lot of Issues With Blood Clots'- Serena Williams Explains the Reason Behind Nike Designing Her Iconic French Open Catsuit That Got Banned
Published 12/30/2022, 6:30 AM EST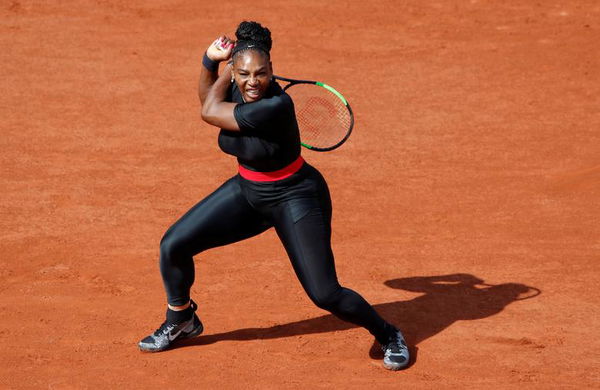 Serena Williams has been the center of numerous debates throughout her illustrious career. And the topic of those debates can range from how she played, looked, or even dressed. Despite being the face of WTA tennis, she was subjected to various baseless criticisms. One such was when she wore the black body suit at the 2018 French Open. The player recently talked about the reason for choosing that attire.
Even more than her performance, that bodysuit had become one of the most talked about things at that time. And the debate on both sides was so strong that Williams has once again taken it upon herself to explain what had actually happened in 2018.
ADVERTISEMENT
Article continues below this ad
Serena Williams dives into the reasons behind her controversial black bodysuit
The 23-time Grand Slam champion has experimented with her dressing sense a lot during various tournaments. However, she has also appeared on the court wearing black medical tape that relieved her of her sinus problems. Along the same lines, Williams recently explained in the podcast 'The Run-Through with Vogue' about the reason behind her 2018 French Open black catsuit.
She said, "Honestly, I can't credit for that idea. Nike came up with this fantastic body suit. I have worn body suits before but they were usually shorts. I just had Olympia, I was coming back." She dived into her blood clotting issues, too. She said, "Also I have a lot of issues with blood clots and so I always wear long pants when I am practicing and playing at that point."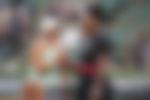 Marveling on her ability to play when Olympia was very young, she said, "If you look back, Olympia was like six or seven months. Gosh, I can't believe I played when she was six months."
ADVERTISEMENT
Article continues below this ad
Finally, she said, "Yeah, so basically it was more of a design to help me with that and as well it was mostly for fashion. When I saw the design I was like I have never worn anything like this." Her outfits have defined her personality and Williams felt the same when she wore the 'Superhero' outfit.
This is not the first time Williams has given an explanation for her 'Wakanda' bodysuit
After giving birth to Olympia, Williams faced complications with blood clotting. However, it was in 2010 that Williams got to know about it for the first time. Though there was obviously a fashion outlook on her bodysuit, the main reason behind it was her then prevailing health situation. Her bodysuit had become such a big deal back in 2018 that instead of praising Williams for making a comeback after childbirth, people focused on what she was wearing.
ADVERTISEMENT
Article continues below this ad
WATCH THIS STORY: Will Smith Shows How King Richard Cast Trained Like Serena and Venus Williams
And to give them an explanation, she had narrated the clotting reason once again. Furthermore, the Black Panther-themed bodysuit was a tribute to all the mothers who have had a tough experience with their pregnancies.