'I Lied a Lot'- 18-Year-Old Coco Gauff Recently Opens Up About How She Cheated Herself Owing to Early Fame
Published 11/15/2022, 9:00 AM EST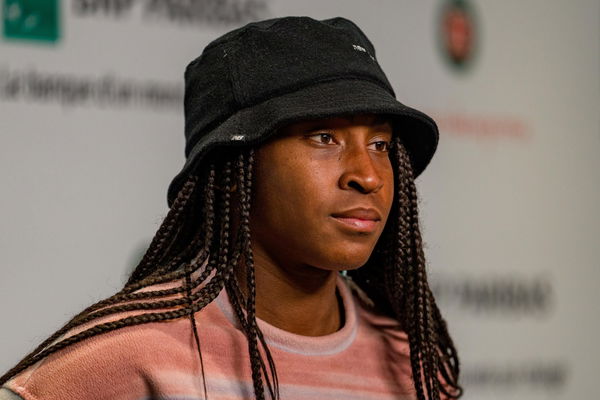 Coco Gauff, the American tennis ace, in a short period of time, became the talk of the town. She first touched the headlines when her game overpowered the seven-time Grand Slam champion, Venus Williams and her skills. Following that, this season, because she unlocked a new peak in her career, people swarmed her with expectations.
Fans started holding hopes of her becoming the next Serena Williams. For an 18-year-old, handling so much pressure became a nuisance. She went with the flow and fell into traps. Living on cloud 9 didn't last long, as with her first subpar performance came the allegations and foul comments.
ADVERTISEMENT
Article continues below this ad
Coco Gauff about how sudden fame affected her
While in a recent interview, Gauff shared her feelings about 'Cocomania' and the overnight fame. "I got too caught up on what people thought about me when I lost." She said in the context of backlash she faced after her Wimbledon quarterfinals defeat.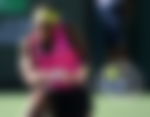 Thereafter, agreeing to the fact that fans' support, and especially a call from former first lady, Michelle Obama, advising her, "It's OK to say no sometimes," made her believe her own hype. She thought every tournament revolved around her.
Further, earlier the American tennis star denied to being affected by the pressure of expectations. In fact, she even went a step ahead and confessed that she loved the pressure and people running a deep survey on her game. However, this time she came clean and disclosed, "I was lying. I lied a lot. I was feeling pressure, but I didn't want to believe it."
ADVERTISEMENT
Article continues below this ad
Although Gauff suffered some scaring defeats this season, she for sure made some noteworthy advancements. Here are some records that she claimed.
What Gauff achieved this season
Gauff's runs this season brought her into the elite list of WTA. She made it to the finals of the French Open, the tournament which took down professionals like Naomi Osaka in the opening round, without dropping any set. By doing so, she became the youngest player to fight for a Grand Slam title since Maria Sharapova in the year 2004.
ADVERTISEMENT
Article continues below this ad
Watch this story: Hilarious Meaning of Roger Federer, Rafael Nadal, Novak Djokovic, and Serena Williams on Urban Dictionary! 
Thereafter, she with her multiple quarterfinals run in the American swing, qualified for the WTA Finals. Thus marking her name on another record of the five-time Grand Slam champion. Gauff now has the title of the youngest professional to play in the tournament since Sharapova in 2004.
Edited By: Manaal Siddiqui