'I Relied on My Brain' – Serena Williams Issues Confident Statement As She Attempts To Defy Odds for One Last Time at US Open 2022
Published 08/29/2022, 6:30 PM EDT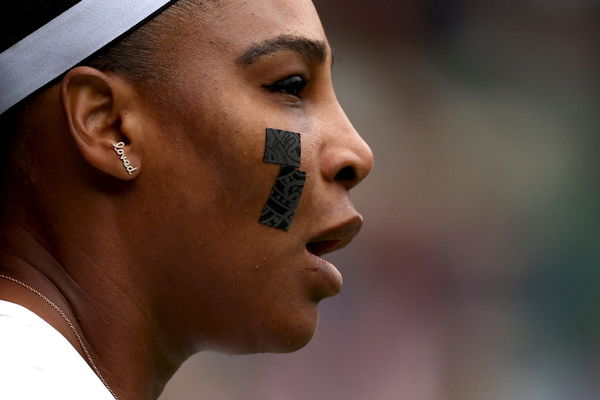 Serena Williams is a supreme athlete, role model, and beautiful woman. Serena Williams, one of the best tennis players of all time, is preparing to bid goodbye to the sport. For more than 20 years, the 40-year-old was the face of women's tennis. In a recent interview, Serena Williams talked about what it is like for an athlete to face issues.
Serena Williams will begin her US Open campaign today. The 40-year-old is prepared to play one final tournament at the Flushing Meadows. She not only achieved great success, but she also motivated many aspiring athletes. Serena's on-court prowess has consistently been the main draw, but her courageous act has always come first.
ADVERTISEMENT
Article continues below this ad
Serena opens up about what an athlete goes through
During the interview, she addressed a lot of queries. While answering one such question, she drew a comparison with NBA. Serena said, "I don't know any other person that has won a Grand Slam or a championship in the NBA or anything else nine weeks pregnant." She laughs while making a serious point. She was eight weeks pregnant when she won the Australian Open championship.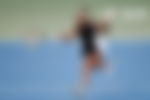 Further, she talked about how being an athlete relies on different aspects and not only your physical energy. "A two-week event. That tournament, I relied on my brain. An athlete isn't just about what an animal you are physically, like a specimen. It's using everything. Your mind, your body, everything. And doing that for 20 years. And doing it against people that come against you and play the best game of their life. Every single time. You can come to your own conclusion after that."
Because of how difficult the sport is, many players frequently had to handle their anxiety or problem by themselves. These days, players are open about their mental and physical health. Players like Naomi Osaka, and Robin Soderling have paved the way for the conversation about mental health in tennis.
Pregnant Serena Williams won the Australian Open
ADVERTISEMENT
Article continues below this ad
The world has gone crazy since Serena Williams, was pregnant when she won the Australian Open championship. Williams put a halt to those who still believe that women are the weaker and less capable of the two genders, the fairer sex, and the weaker of the two sexes.
The 35-year-old played tennis at the top level in unbearable heat while in the first trimester. Additionally,  She had to deal with the mental strain of competing against her big sister on top of all the physical strain she was already under.
Watch This Story – Will Smith Shows How King Richard Cast Trained Like Serena and Venus Williams
ADVERTISEMENT
Article continues below this ad
At the US Open, Serena will play against Montenegrin Danka Kovinic in the first round. Additionally, she will team up with her sister, Venus Williams, in doubles for the first time since 2018.
Can Serena finish off her remarkable career by winning the singles or doubles trophy at the US Open?
Edited By: Vibhanshu Kumar