'I Resign': Serena Williams' Sports Fanatic Husband Alexis Ohanian Makes a Massive Announcement Concerning College Basketball
Published 03/17/2023, 9:35 AM EDT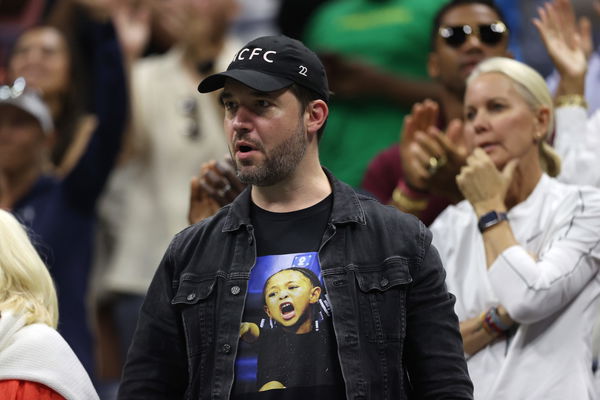 The husband of Serena Williams has always been an ardent supporter of the NCAA Tournament's giant, Virginia Cavaliers. Their recent heartbreaking first-round defeat against the Furman Paladins has left the fans hugely disappointed during the season. Even for Alexis Ohanian, it was a crushing one given the last-minute drama.
The American internet entrepreneur, who has often used his platform to showcase his support for the Cavaliers, once again came forward but with a totally different agenda. Ohanian has made it clear that he won't be watching men's college basketball anymore after the NCAA tournament.
Serena Williams' husband Alexis Ohanian is hugely disappointed with his team's defeat
ADVERTISEMENT
Article continues below this ad
The Cavaliers were close to clinching a crucial victory at the highly anticipated college tournament in the United States. It was 65-67, with the match almost coming to end in favor of the UVA. The subsequent few seconds of the match, though, have left the Cavaliers and their supporters in distraught. With 2.4 seconds remaining in the game, Furman's J.P. Pegues clinched a clutch three-pointer.
It was also the match-winner as they prevailed in the first round with a score of 68-67. Notably, a slew of UVA fans were completely disheartened as their team was on the verge of proceeding to the next round. It was also a heartbreaker for Alexis Ohanian, who took to his social media to vent out his frustrations.
I RESIGN FROM WATCHING 2023 MEN'S COLLEGE BASKETBALL 😠😠😠😠 #Wahoowa

— AlexisOhanian7️⃣7️⃣6️⃣ (@alexisohanian) March 16, 2023
The upsetting defeat of the Cavaliers has made Ohanian take drastic steps regarding men's college basketball. On his Twitter, the American internet entrepreneur said, "I RESIGN FROM WATCHING 2023 MEN'S COLLEGE BASKETBALL 😠😠😠😠 #Wahoowa"
ADVERTISEMENT
Article continues below this ad
Ohanian has also been following NBA games
During the previous season's festivities, the Reddit co-founder's social media post revealed that he is also an NBA fan. The basketball community has often witnessed some of the most intriguing matches during Christmas. However, the National Football League also tried to do the same in the previous season as they planned to schedule their best fixtures for Christmas week.
Their 'bold' move also caught the attention of Ohanian who has always followed the NBA in addition to other sports. The American entrepreneur believes that the NFL wants some of that viewership during the festivities. Ohanian also claimed that during the season, more fans would prefer NFL games.
ADVERTISEMENT
Article continues below this ad
WATCH THIS STORY: Serena Williams pays tribute to Roger Federer.
What do you think of Williams' husband's opinion on the NFL games? Let us know in the comments section.