"I Said to My 12-Year-Old Daughter"- Former Grand Slam Champion Lindsay Davenport Says Naomi Osaka Lighting the Tokyo Olympics Fire Was Special
Published 05/20/2022, 8:02 AM EDT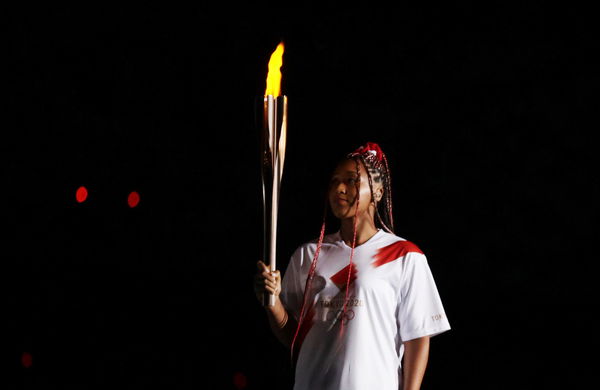 Naomi Osaka is one of the most promising players on the tour. The 24-year-old is a 4-time Grand Slam champion and a former World No. 1. Even though Osaka has tasted massive success on the tour, her biggest accomplishment came at the 2020 Tokyo Olympics, where she lit the Olympic cauldron.
ADVERTISEMENT
Article continues below this ad
This was a unique honor that drew a mention from former World No.1, Lindsay Davenport. The former American tennis star revealed the hilarious conversation she had with her daughter.
ADVERTISEMENT
Article continues below this ad
Why was Osaka's torch-bearing a special one for Lindsay Davenport?
While conversing with prominent tennis host Isaac Gaulden, Davenport recalled the time she saw Osaka lighting the Olympic Torch. She said, "We were watching the Tokyo Olympics last summer… I said to my 12-year-old daughter that we have to watch. Osaka is going to light the torch. This is gonna be amazing… So, we stayed up to watch."
Lindsay Davenport dominated the WTA tour in the late nineties. In 1996, the American star outplayed some top players like Anke Huber, Iva-Majoli Maric, and Arantxa Sánchez Vicario to win the Olympic Gold in Atlanta.
However, her daughter feels that Davenport's Olympic era was not like that of Osaka's. Recalling the hilarious conversation, a laughing Davenport said, "We were talking about the Olympics, and she's like, "you didn't play in like that Olympics." I was like, yeah? That's the Olympics. I played it." 
Davenport's daughter might be her mother's biggest fan, but the 12-year-old undoubtedly had a different opinion than that of her mother. Explaining her daughter's point further, Davenport said, "She was like, no mom, I know there's different levels. But not like Olympics like the Tokyo one."
ADVERTISEMENT
Article continues below this ad
Naomi Osaka at the 2020 Tokyo Olympic games
Even though Osaka dazzled as the face of the 2020 Olympics opening ceremony when she became the first tennis player to light the Olympic cauldron, she failed to conjure magic on the court. Entering the tournament as the second seed, she kicked off her Olympic campaign with a win over China's Zheng Saisai.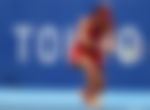 The Japanese star followed it up with a win over Switzerland's Viktorija Golubic in the next round, but exited in the third round with a defeat to Marketa Vondrousova. 
ADVERTISEMENT
Article continues below this ad
Watch this story- The Greatest Comebacks in Tennis
Edited By: Reubyn Coutinho