"I Was Cramping": Bianca Andreescu Opens Up on her Thrilling Encounter with Maria Sakkari at US Open 2021
Published 09/07/2021, 10:22 AM EDT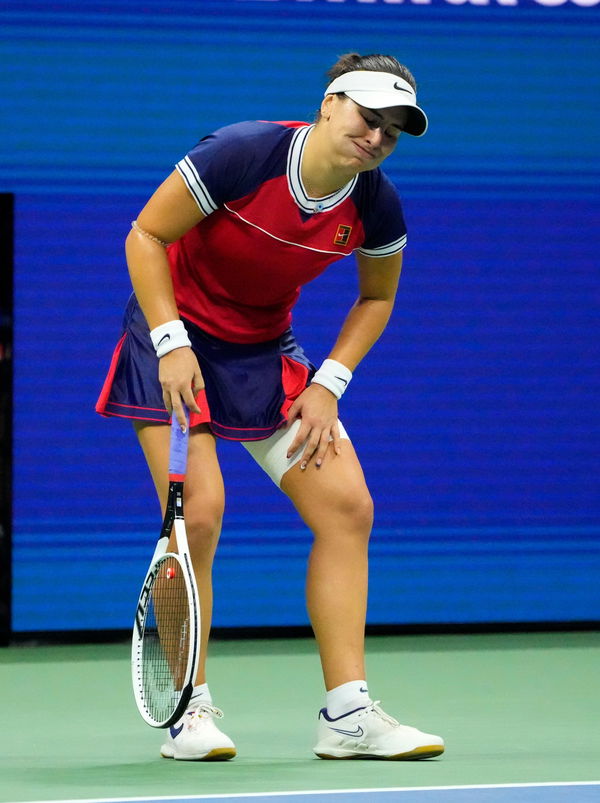 ---
---
Day 8 of the US Open is described as a night under the stars, quite literally. Breathtaking tennis from two remarkable WTA athletes surpassed both – expectations, and a ticking clock, courtesy of an over 3-hour long battle. Meeting in a thrilling round 4 clash, earlier tonight, were the sensational Bianca Andreescu and World No. 18, Maria Sakkari.
ADVERTISEMENT
Article continues below this ad
The two WTA stars stormed the Flushing Meadows with an impeccable display this morning. In one of the most fierce battles in the tournament yet, the two giants locked horns, refusing to give up. World No. 7, Bianca Andreescu was the undisputed favorite, given her caliber. Living up to her rank, she also started the game strongly and bagged the first set via tiebreaker, sending a statement to her opponent.
ADVERTISEMENT
Article continues below this ad
However, Sakkari's reply to Bianca's first set triumph was equally astonishing. As the unbelievable game met its eventual end, the unfortunate loser was the young Canadian, Bianca. Notably, reflecting upon her outing, she opened up about her experience of the match.
What a match
Bianca might have lost the clash, but she surely won herself more fans. The long-standing battle with the Greek international showed off physically on the youngster. Although, even while struggling with her leg for most of the third set, Bianca continued to fight, giving it everything she had.
Now, she opens up on the same, giving anxious fans a quick update on her health. She says, "I was cramping from the start of the third set, and I just kept fighting and for me, that's all that matters. I did my best."
"At this point, I really don't know, but I slid a couple of times and I fell on my groin a little bit. I hope it's nothing too serious. But that affected me a little bit. I try not to think about it, but it's hard sometimes. Everything else… I just need to take some days off and hopefully, it'll be good."
Playing for a resurrection in the second set, Sakkari left no stone unturned. Even as Bianca had the lead, she held her nerve and turned the match on its course. Notably, what started from there-on was two players battling out, going above and beyond to win the game.
WATCH STORY: Serena Williams, Roger Federer, Nick Kyrgios and Other Tennis Players Penalized With Hefty Fines at Tournaments
Well played, Bianca Andreescu
ADVERTISEMENT
Article continues below this ad
Undoubtedly, it has been a tournament to remember for the young 21-year-old. Speaking of her ferocious battle, and her journey so far in the tournament, Bianca said, "I was expecting that, I went out there with the right mindset. I wish I could have finished it in two sets, because I had my opportunities, but tennis is just like that sometimes."
"I take everything from this tournament and I just look at it, like, 'wow, I really fought through that. That was crazy'."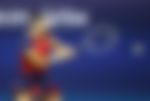 Sakkari showed up in the second set, fought for her place in the match, and gained the all-important win in a tie-break. From there on, she was unstoppable. In a thrilling contest, Bianca bowed out of the tournament, fighting with pride. The final scoreline read 6-7, 7-6, 6-3.
ADVERTISEMENT
Article continues below this ad