'I Would Be Jumping Into That'- Andy Roddick on Naomi Osaka's Persistent Efforts for Wimbledon Championship 2022 Despite Her Injury
Published 06/17/2022, 2:01 PM EDT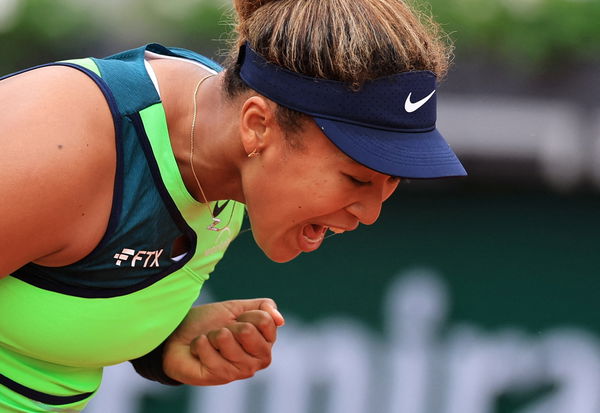 Naomi Osaka did not have a great start of the year and she reached her peak when she played the finals of the Miami Open against the incumbent world no. 1 Iga Swiatek. She did not have a great run after that as well.
Moreover, she lost in the first round of French Open. Her Achilles has bothered the Japanese player and former world no. 1 Andy Roddick commented on her trial to cure the issue ahead of Wimbledon.
ADVERTISEMENT
Article continues below this ad
Andy Roddick on the persistent efforts of Osaka
Naomi Osaka was practicing on an underwater treadmill for her Achilles that has been bothering her for quite some time. She has made this effort ahead of her strife at the grass court major at Wimbledon.
Former world no. 1 Andy Roddick commented on that in an interview. He said, "I am guessing I have never done it. That is probably I didn't win four grand slams like Osaka. But it makes sense of her Achilles has been bothering her. She was carrying that injury and the Roland Garros, maybe lessening the impact, but still getting the benefit of training and strength. Training going into Wimbledon."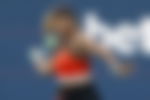 He affirmed the efforts made by the Japanese player to get better before the major grand slam tour. He stated, "If I had an injury and somebody told me to jump in this, you might be ok for Wimbledon, I would be jumping into that."
Will Naomi Osaka be able to perform well at Wimbledon?
Naomi Osaka has had trouble with her Achilles for some time now. She was defeated at the first round of the French Open because of her persisting issue with it.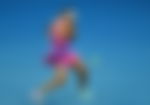 Earlier she had apprehension about playing at the Wimbledon due to lack of awarding of ranking points.
ADVERTISEMENT
Article continues below this ad
She had shown apprehension regarding the Wimbledon Open. However, she has now decided to play at the grass court major and has been putting her heart and soul to remove her issues.
ADVERTISEMENT
Article continues below this ad
WATCH THIS STORY: Roger Federer, Rafael Nadal, Serena Williams and Others In The Greatest Comebacks in Tennis
Do you think Naomi Osaka is capable of clinching a grand slam at the Wimbledon as well?